This mod will work for ANY kawasaki that has one the low beam as the left light........ it took me a while but i figured it out. here is a write up on how you go about it.
well, Sista said she was annoyed that Kawasaki in their infinite wisdom made the left light only for low beam. so whilst she is away in Europe (with her permission
) i decided since i am off work to fix the problem.
heres what you need for a start....
a 5 pin, 30A relay (if you dont use a switching relay, you WILL melt your plugs, wiring harness and be up shit creek)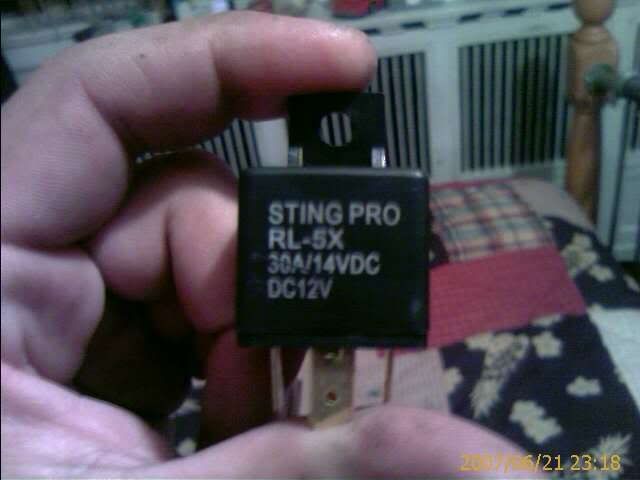 2 x H4 socket plugs for headlights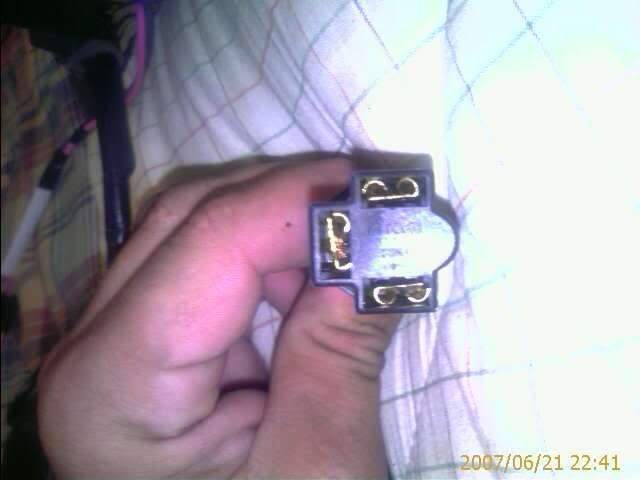 2 H4 bulbs ( the one on the right is the stock h7, notice the difference in size. We are going to have to modify the H4 to fit into the stock headlight)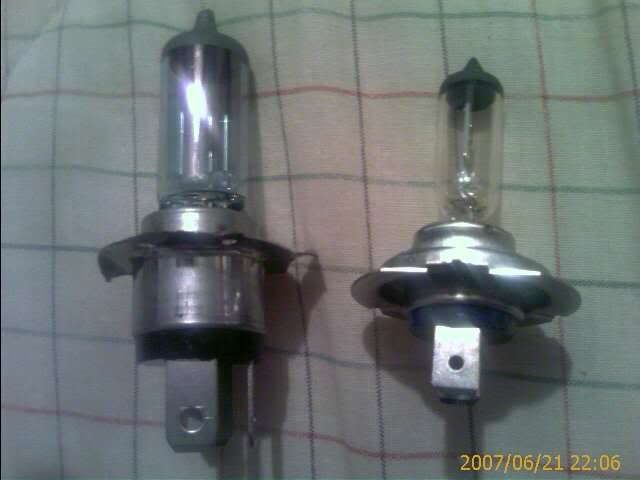 Tin snips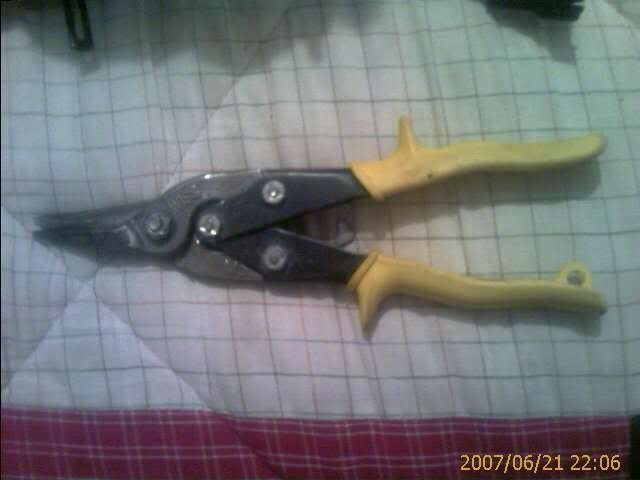 and finally some wire strippers, electrical tape, and needle nose pliars.
First remove the headlight
(if you need pics for how t do this, do not do this mod. It will be way above your mechanical ability)
next, remove the two circle covers on the back of the housing
pull the sockets off the headlights, remove the rubber circle in the center of the headlight and pull the wiring out throught the hole
now youll notice the h4 is too big to clamp into the housing, so take the tin snips and start cutting down the bracket on the bulb. Your going to have to cut off the outer lip, just keep trimming small amounts and checking to see when it fits. Yo have to remove the cone inside the housing on the low beam side. I reccomend baking it in the oven and removing the front glass to pull it out. Or you can use a heat gun or clow dryer to heat up the glue and pull it out. I just held it with a pair of needle nose pliars and started butting at it with the snips untill i wa able to bend it throught the hole but i did scratch the reflector housing a little. You can only see it when you look real close.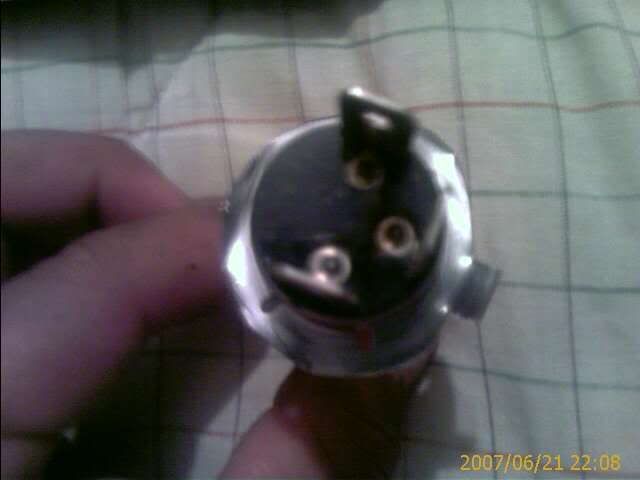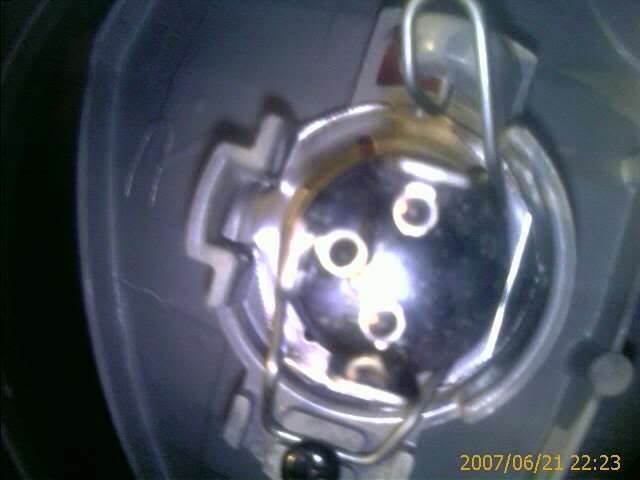 Wire in the H4 plugs with the ground, low beam and high beam wiring plan (once again refer to manula if you dont know this)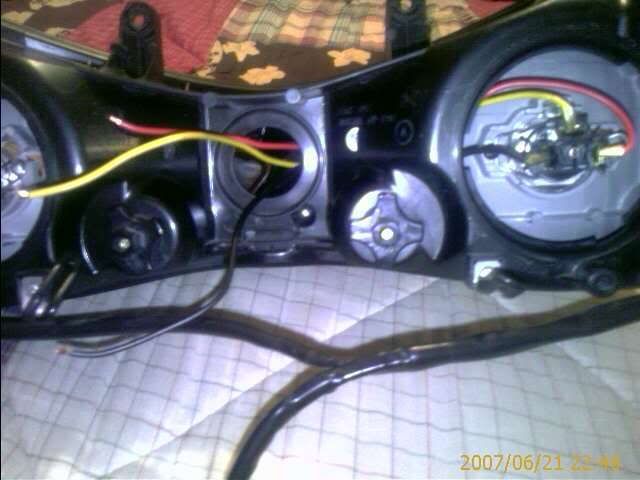 replace the covers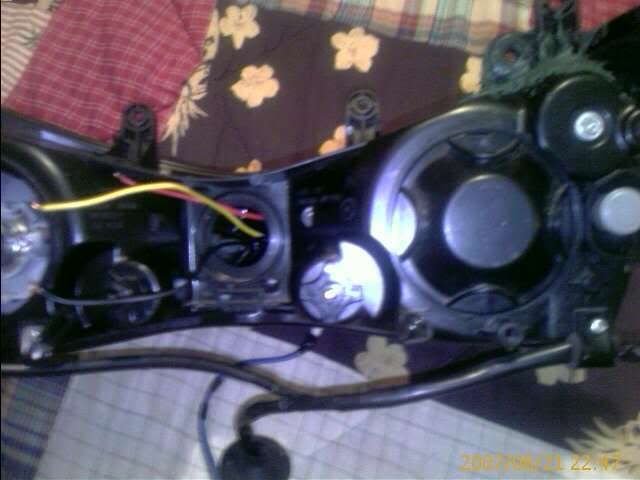 now follow the wiring diagram. Do not cut off the harness! you are going to connect the stock plug on the headlight harness into the stock plug on the bike. Cut off the headlight bulb harnesses and splice those into the relay wiring.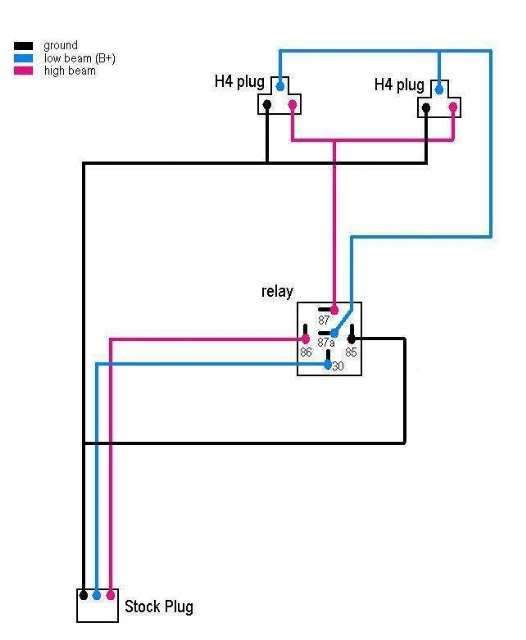 Make sure to cut off the rubber cover so you can re use it. You only want to cut the center so it is a single hole and slide it off the old wires.
Run the new wires through it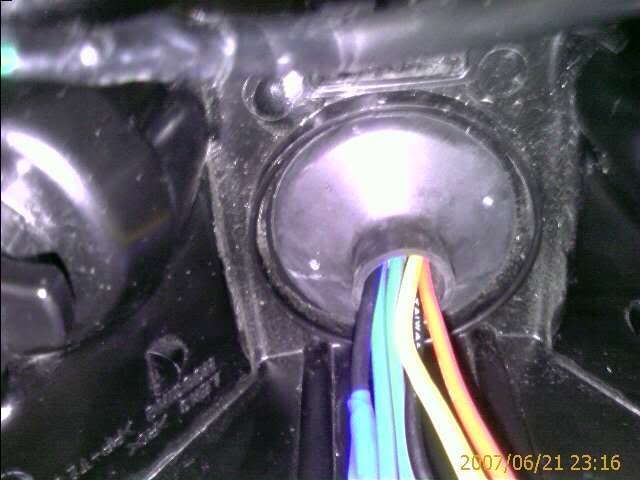 Tape all your connections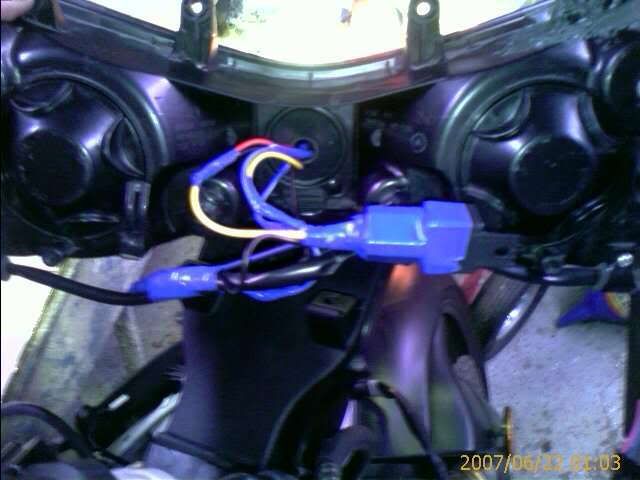 Put the headlights back in and enjoy!!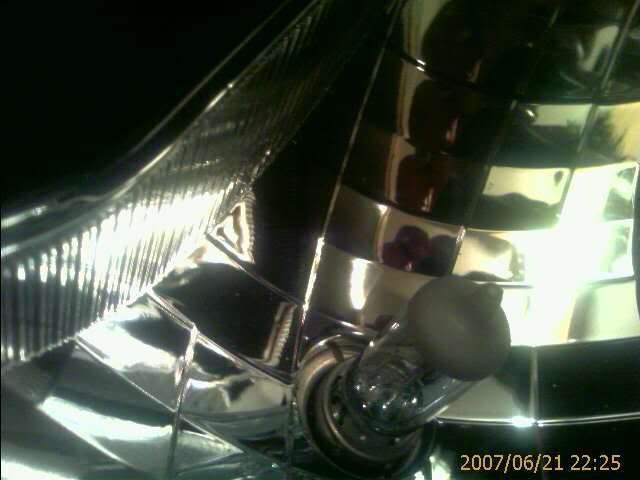 Headlights on and back together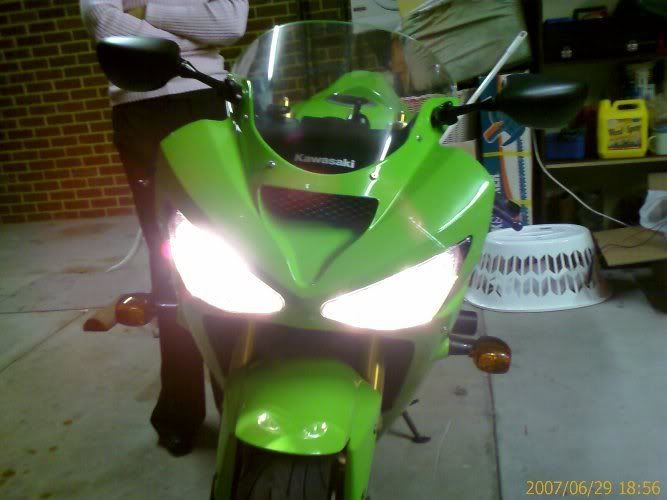 Low Beam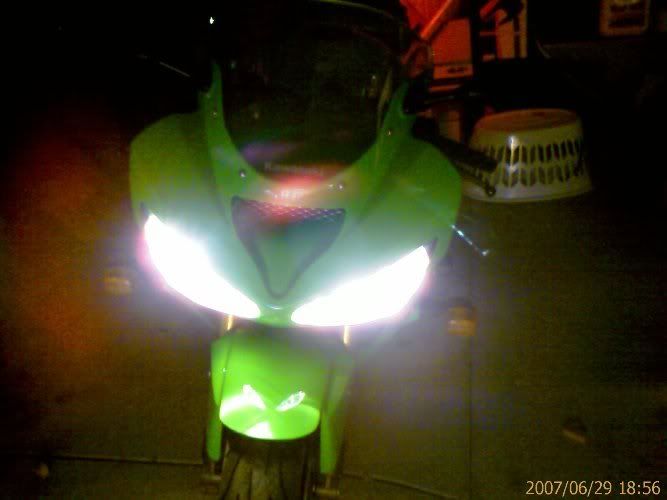 High Beam