As per topic
Selling my beloved ipod shuffle 4GB in metal grey. The new shuffles dont come in these miniature size let alone have 4GB capacity (most of them come at 2GB max). Its in 9/10 cond and comes with remote headphones (rarely used as I have my own bose earphones) and usb port charger and box casing. Selling for $60
0401148166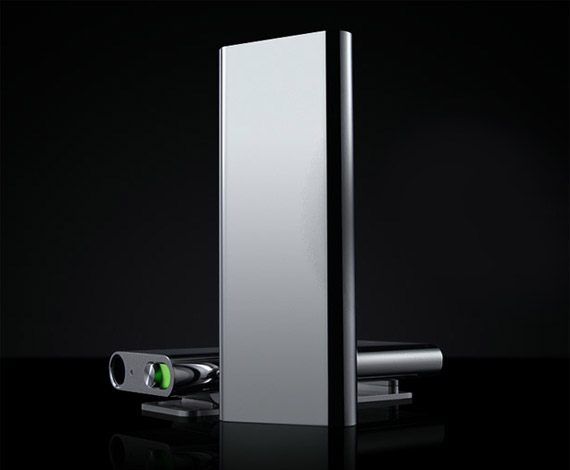 The iPod shuffle 3G: The First Music Player That Talks to You


The third-generation iPod shuffle is the talk of the music world. Not just because it's incredibly small--half the size of the previous generation. And not just because it holds up to 1,000 songs and supports multiple playlists. It's the talk of the town because it's the only music player in the world that talks to you. The new Voice Over feature lets iPod shuffle tell you what song is playing and who's performing it. It also tells you the names of your playlists. With Voice Over--and with the controls conveniently located on the ear bud cord--it's even easier to navigate your music. You can do it without taking your eyes off your run, your ride, or whatever you're doing.


World's Smallest Music Player


Ultra-Compact, Ultra-Sleek
Its compact, anodized aluminium design is nearly half the size of the previous iPod shuffle and smaller than a AA battery. But don't be fooled by its diminutive nature. It might be small on the outside, but it holds a lot on the inside. With iPod shuffle now available in 4 GB capacity, you can take up to 1,000 songs with you anywhere. And with the controls located where you can quickly access them, it's also easier to use.

Most Wearable
The iPod shuffle comes with a brilliant stainless steel clip that lets you securely wear your music no matter where you are. Clip it to your workout gear when you're at the gym. Clip it to your backpack or belt when you're on the go. If you want, you can even clip it out of sight. Whether you're walking, running, cycling, or skiing, you'll always have your favourite songs and playlists with you.


Your Music Library to Go

Store More Music
It's hard to believe that something so small could carry so much music. But now that the iPod shuffle has 4 GB, you have plenty of room to store up to 1,000 songs. Load up all the music you want, and hit the road for as long as you like. Slide the switch to "Shuffle," and get ready for the most unpredictable ride of your life. Or slide the switch to "Play in Order" to hear your playlists from start to finish.

Multiple Playlists
You've probably made multiple playlists in iTunes. You have one for your commute, another one for the gym, and then a few more for just chilling out. Now, with the iPod shuffle 3G, you can sync them all and take them wherever you go. Up to 4 GB gives you plenty of room to hold a playlist for every occasion--which means you'll always have the perfect mix to match your activity or mood. And with Voice Over telling you the name of each playlist, you can easily switch between them and find the one you want. You also can have audio books and podcasts on your iPod shuffle. Audio books will be put into separate playlists automatically, and podcast episodes will be grouped together in a Podcasts playlist.


Easy Access Controls

You'll find controls for the new iPod shuffle in two locations. On the right ear bud cord, you'll find the controls that let you interact with your music. And on the top of the iPod shuffle, there's a switch that lets you choose to shuffle, to play your songs in order, or to turn off your iPod shuffle.

Using the Apple Earphones with Remote
All the controls you need to interact with your music--adjusting volume, changing songs, switching playlists, and hearing song titles and artist names--are built into the Apple Earphones with Remote. You control the iPod shuffle by pressing the top, centre, or bottom button on the control. This makes it easy to navigate your music and activate the Voice Over feature, without taking your eyes off what you're doing.

Three-Way Switch
The new iPod shuffle now has a stainless steel switch with three positions that let you choose how you want to listen to your music. Slide it to the left to shuffle your songs. Slide it to the middle to play your songs in order. Or slide it to the right to turn everything off.

Also, an LED on the top of the iPod shuffle displays such things as syncing and battery status.


Introducing Voice Over

Voice Over is the exciting new feature that makes iPod shuffle the first music player that talks to you. It entirely changes the way you browse and navigate your music. Say you're listening to a song and want to know the title or the artist. With the press of a button, Voice Over tells you--without interrupting your music. But the fun doesn't stop with songs. For the first time ever on an iPod shuffle, you can have multiple playlists, and Voice Over announces their names, too. So you can easily find the right mix without taking your eyes off your run, your ride, or whatever you're doing.

How It Works
A lot of work has gone into creating an iPod shuffle that not only talks, but says the right things. It all begins with iTunes and its seamless integration with iPod. iTunes reads your song information, then uses the new Voice Over Kit to generate the announcements for the songs, artists, and playlists on your iPod shuffle.

You'll hear different voices depending on what type of computer system you use when you sync your iPod shuffle. If you sync it with a PC or with a Mac running Mac OS X Tiger, you'll hear the English voice included in the VoiceOver Kit. And since Mac OS X Leopard already has an amazing English voice built in, that's the one you'll hear when you sync your iPod shuffle with a Mac running Leopard.


Features
4 GB capacity for about 1,000 songs




Up to 10 hours of audio on a single charge




Ultra-compact--smaller than a AA battery




Supports AAC (16 to 320 Kbps), Protected AAC (from iTunes Store), MP3 (16 to 320 Kbps), MP3 VBR, Audible (formats 2, 3, and 4)
Package Contents:
Apple iPod Shuffle 4GB (3G) – SE Polished Stainless Steel





Apple Earphones with Remote




iPod shuffle USB cable (1.8 inches)





Quick Start guide