Size: 1900 x 1000
Solid chunk of 2cm thick travertine with a bevelled edge supported by glued on timber pad and metal brace.
It's a table that was once an indoor dining table (my folks house for many years) and then lived outdoors on a covered balcony for a couple of years. As such it has a bit of 'outdoorness' to it now rather than it being a perfectly refined indoor table (although would still suit that). For instance the metal brace located at the top of the plinth type base has some surface rust.
Located South Perth and currently being stored in a spare room which I would like freed up to turn into a torture room for small children or Jehovahs Witnesses. Will likely need 3-4 people to move carefully as is a heavy chunk of Italian sedimentary rock. Separates into two parts (plinth base and top).
Comes with four basic fake plastic wicker type outdoor chairs as pictured.
Would be quite a few $K to replace today, but its certainly not new (what's a few million years amongst friends), so $200.
PM and/or post here if interested.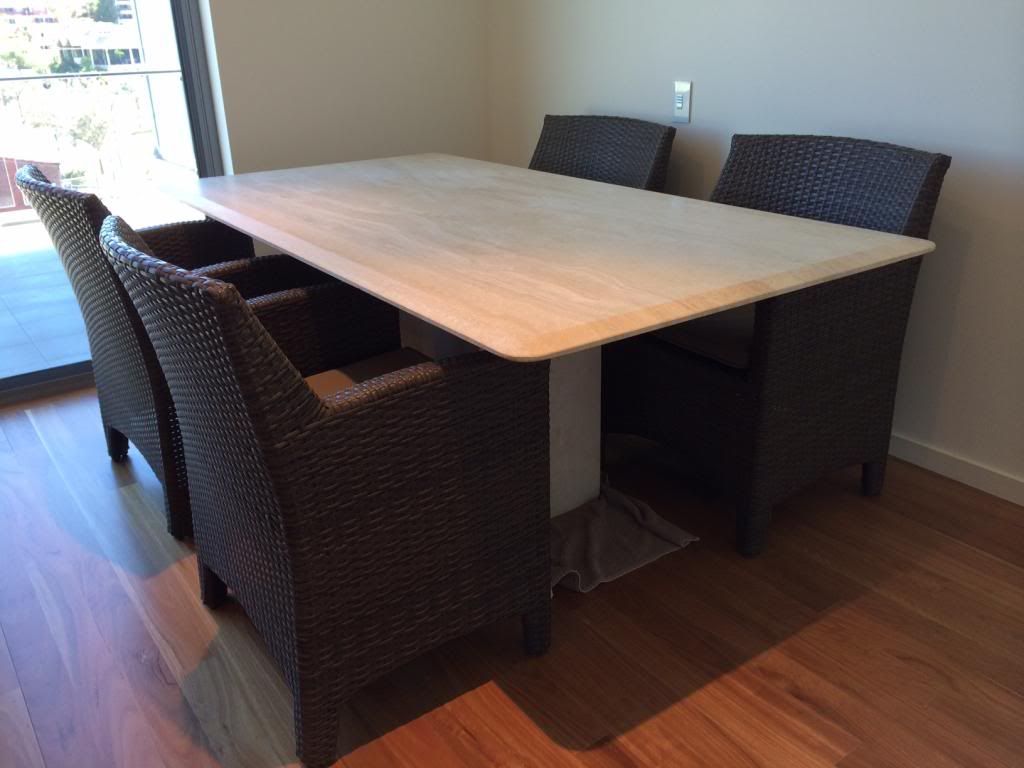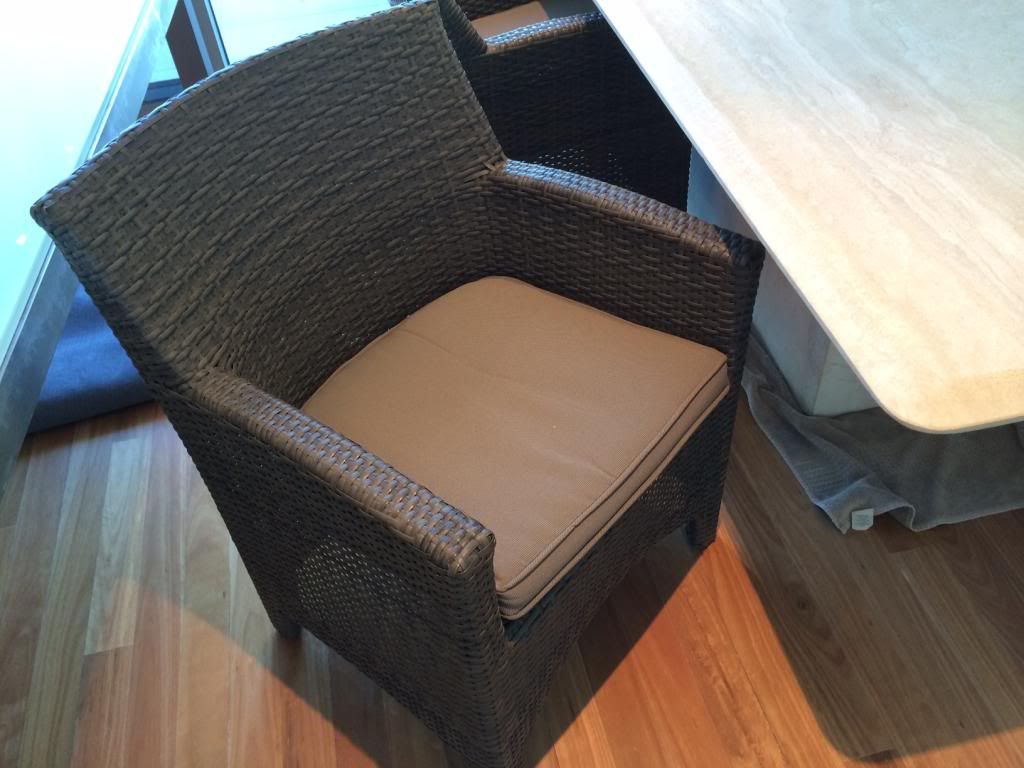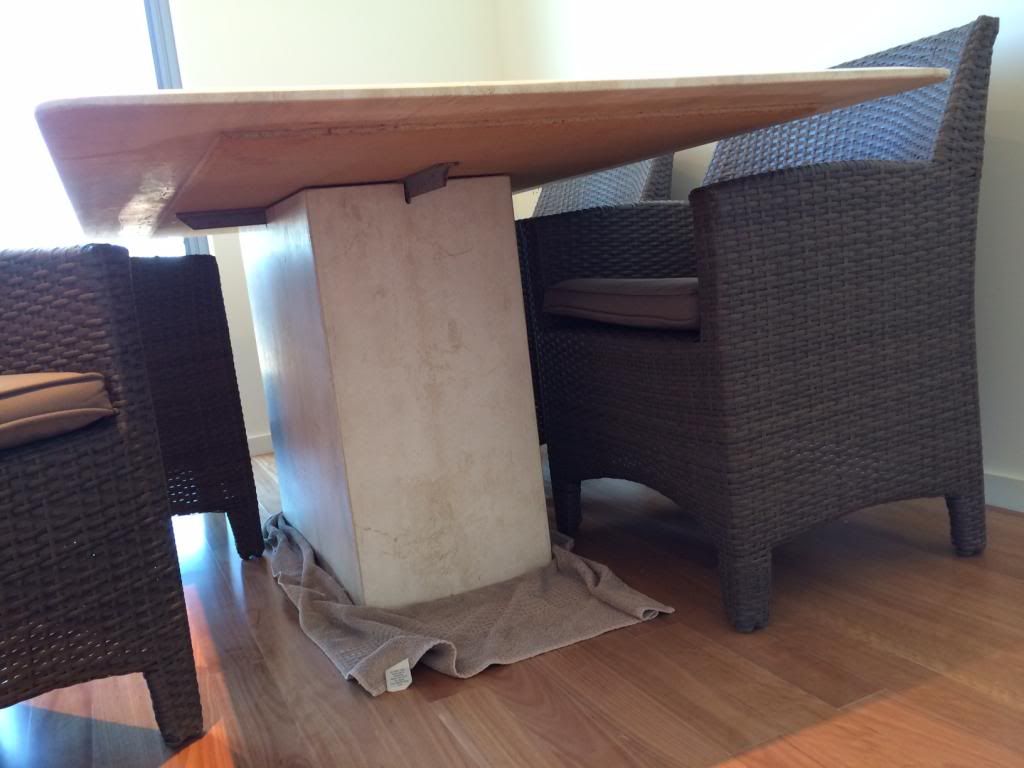 Deej