FS/EOI: F4i Stunt Bike
Fully set up stunter, no more to spend
Stunter deets:
Honda CBR600F4i 2001 model
klms: 49500
Has clean compliance plate but no rego
Reason for sale: New project on the way
Price: $3400
Stunt specific Parts include:
2nd idle adjuster mod
CBR954 radiator with twin fan mod and switch
Renthal MX Gold bars with risers off the standard top tripple plate
Rebuild clutch pack, new heavy duty springs and Ezypull clutch leaver
Oil pickup mod
Rebuilt forks specificaly for stoppies
Dubs industries wave rotors
V'orlandi rubber crash bungs that fit inside the Sick innovations cage
Clean-air mod
rearranged ignition and instruments away from possible crash damage
Side stand mod
Round 12 o'clock bar
Full Throttle inc dual 4 piston caliper bracket with Brembo handbrake
60 tooth rear Vortex sprocket and new Jap 530 HD oring chain.
OMR subcage with pegs
Hollywood stunt parts axle pegs
Orion tail light
exhaust wrap
Slash cut underslung pipe with removable baffle
Seat lock mod
BMC race air filter
Nitrox fuel commander
Bashed-in fuel tank for sitting in/standing
Cutdown leavers and pegs to reduce damage
Stickers/Camo fabric and Zip ties to hold it all together
Pics: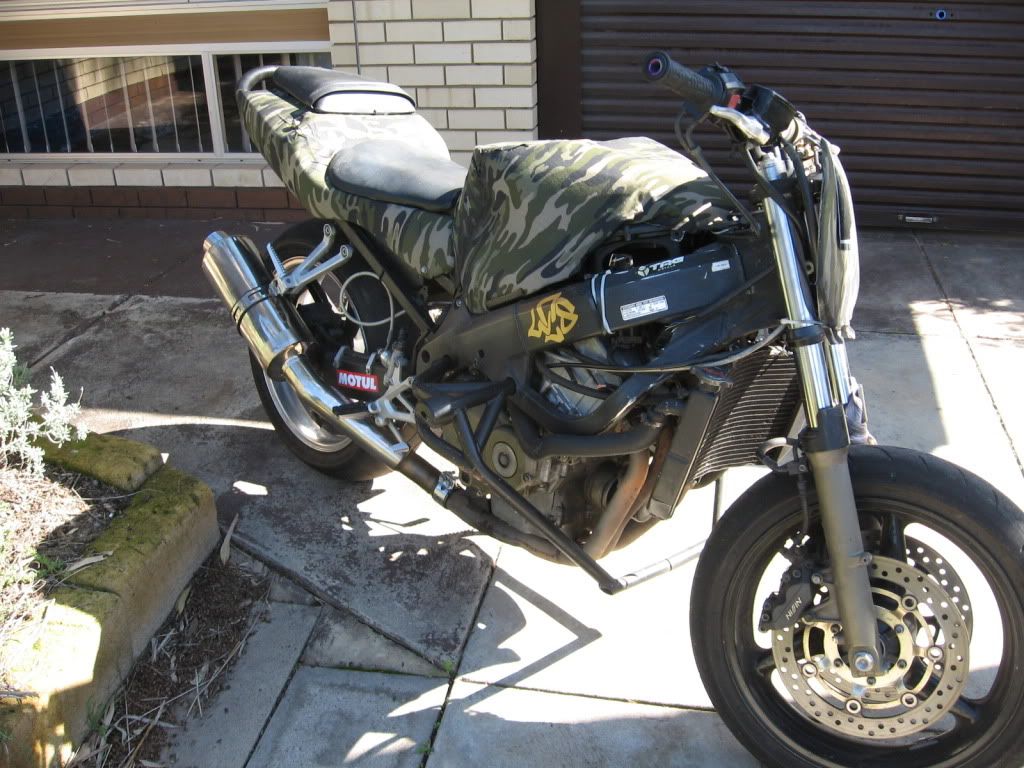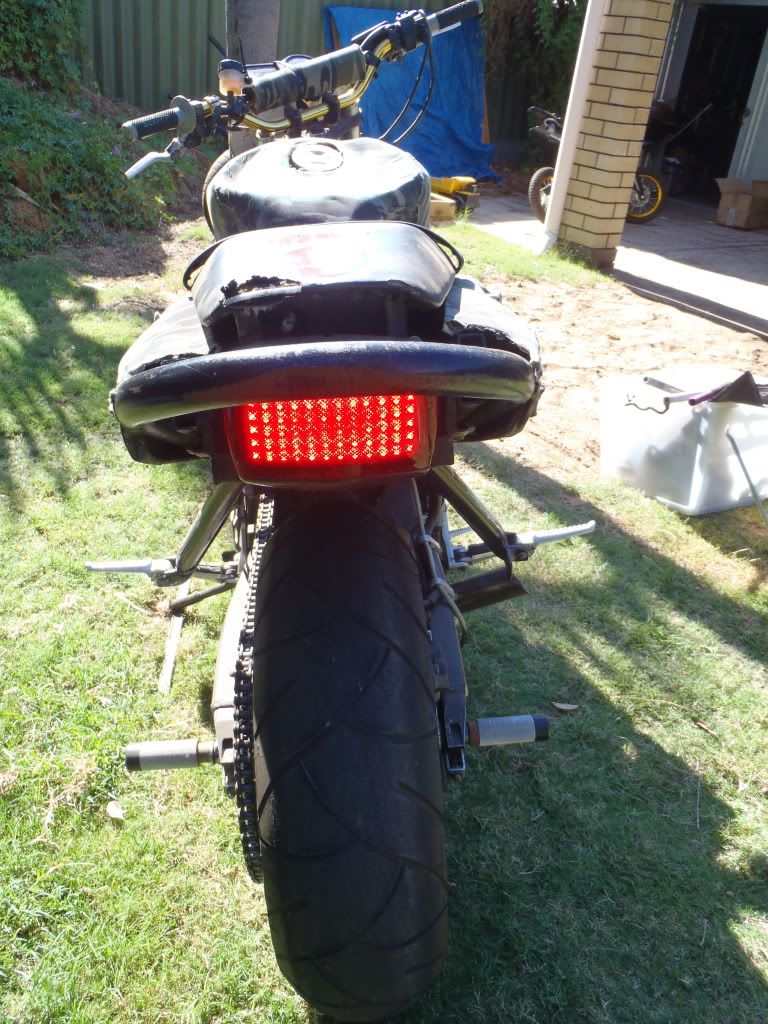 SPARES include:
Original front mudguard
Rear subframe
Rear wheel, with 55 and 60 tooth rear sprocket and carrier
Original Brake rotors
Flat 12 o'clock bar
Hollywood stunt parts underslung pipe
Side fairings and random plastics
Random MX bars
standard clip ons
standard F4i exhaust and a cut down assasin version
Spare Front and rear tyres
Standard F4i wiring
spare master-cylinder
as seen in these pics: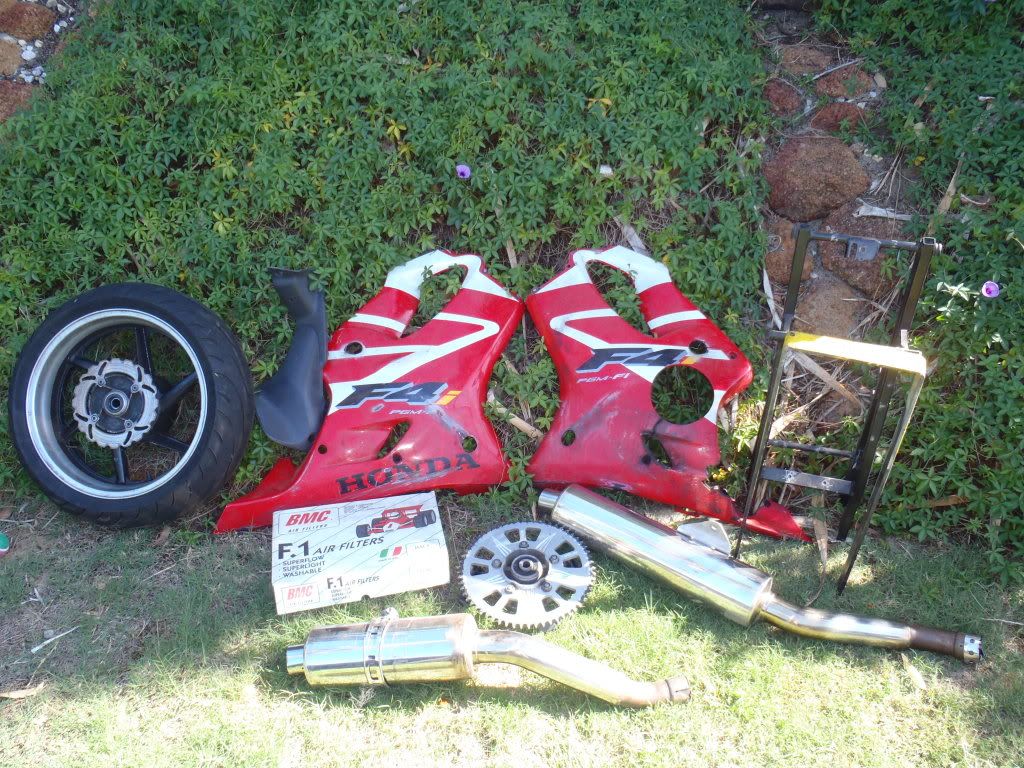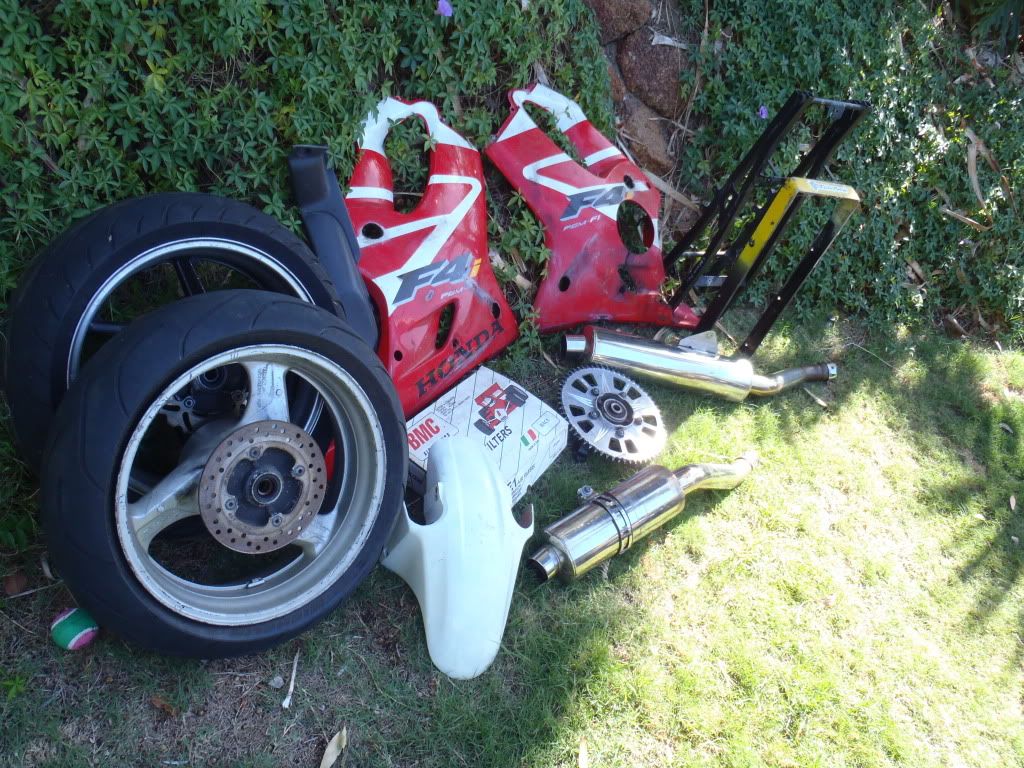 Originally the bike came from the East Coast and has been serviced regular since its been in my hands. Has only been ridden once this year but has done a few shows in the previous years. Yes it has been crashed, wheelied and stoppied.
All enquiry's will be replied to, Pm fine or in this thread but please use google for understanding Modifications. Thanks