Anyone after a cheap Track Bike, then this 2001 R1 is for you.
I have owned it since March and have only done 4 Track Days on it, runs like a dream, starts first time every time. Front brake pads have seen two track days as well as an oil and filter change. There is enough tyre left to get at least two more days out of them or even three depending on your riding style.
For an old girl she runs far better than my wife… sssh don't let her know I wrote that!
Fitted with Race Tech Front Springs (the oem's are here as spares) and the rear shock is a fully adjustable Penske.
Penske Shocks / Motorcycle
Comes with a whole bunch of spares, fairings, carbs, spare front and rear wheels (I have recently purchased these), oil filters, rear disc (new in the packet) and Hanes Manual, spare rear shocks there is a fully adjustable one on fitted. Plus other bits and pieces.
Selling because I have just purchased a 2007 CBR600RR Supersport Race bike and having two for the track is just greedy, plus you can only ride one at a time.
For an entry level trackie this is ideal, you will not be disappointed in how this girl runs at the track.
See pics plus I have posted up a Youtube link to the last session at Barbs just so you can see that she runs OK with an old fart on her, just remember that the speedo is showing MPH not KPH , I'm not THAT slow lol.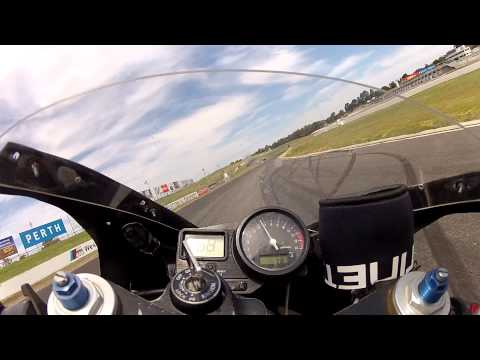 First to see will buy you are getting a lot of bang for your buck.
$3800
Call 0407 949 372 or PM