selling on behalf of a mate who isn't around enough in perth to sell it himself. and lets be honest when he is in town is too busy chasing beaver to be bothered selling his bike so I'm doing it on his behalf :-)
Its a 2013 model year R6 is immaculate bog stock condition with the only mod being the Yamaha carbon fibre racing can on there. Bike comes with 3 keys and the warranty and service handbook but is missing the owners manual. easily sourced off the web or from a dealer.
it is seriously in as new condition, 5,000 kms on the clock. its had its initial 1,000 k service done at causeway and the 5,000 at Cully, has a brand new battery and will have 3-6 months rego in it.
Located in Beeliar for viewing but I'm not offering test rides.
best bet is to contact me via the Gumtree messaging service as I'm also away for work. or hit me up on email at:
Nathan.innes72@gmail.com
Price $12,500 ONO.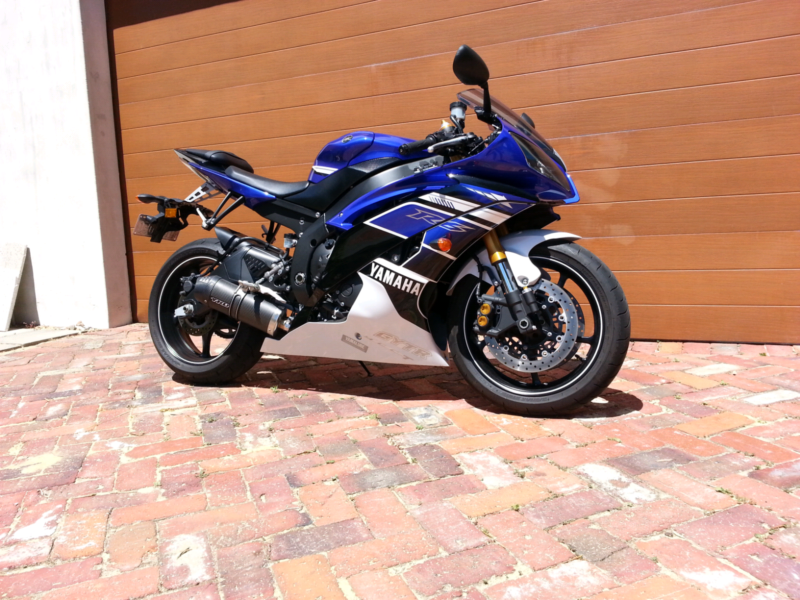 https://www.gumtree.com.au/s-ad/beel...013/1204537222