Of all the bits on my beat up old GS, the part that's survived the best is the original idiot label on the tank. I love that someone thought motorcycles need some kind of warning label but unfortunately this tank is getting resprayed so it'll have to come off.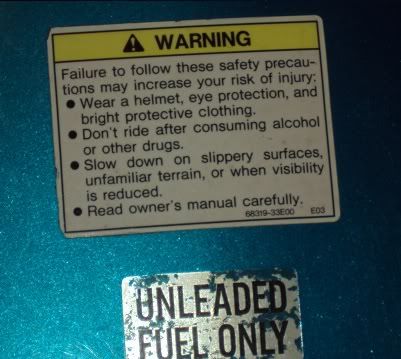 I was going to print up a new one, but then I thought it'd be more fun to write my own, and even more fun to throw this one to a few forums for suggestions.
So PSB, what warning label would you put on a motorcycle?