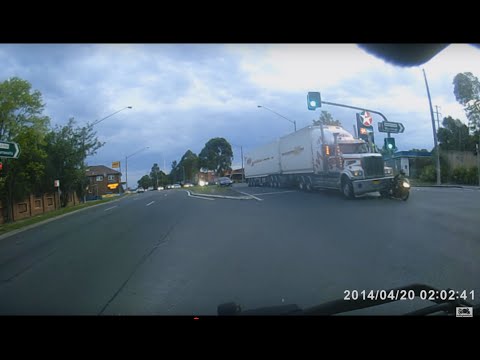 Busy Arterial road,
70kph zone,
All slowing down,
Truck decides to put the hammer down and run Red.
Truck gets fast real quick
Rider attempts escape.
car on left,
moved toward the safer lanesplit position on right of centre lane
Out of space,
out of time.
Not a great deal of options,
Could Run red, or risk being munted from unknown each side,
Contary to popular procedure, we are meant to 'Look>indicate>Turn.'
this isnt always possible when life is threatened.
Hindsight is a wonderful thing.
What would you do?
*Lets say we've gone past the point of 'Not put self in situation'