Ok, it's been a long drawn out process, but I finally have my bike. It's a 2007 ER6n, and it now has 116ks on the clock.
I can't be assed explaining the whole story, but my I wanted a black one, but couldn't have one, So I got an orange one painted for me.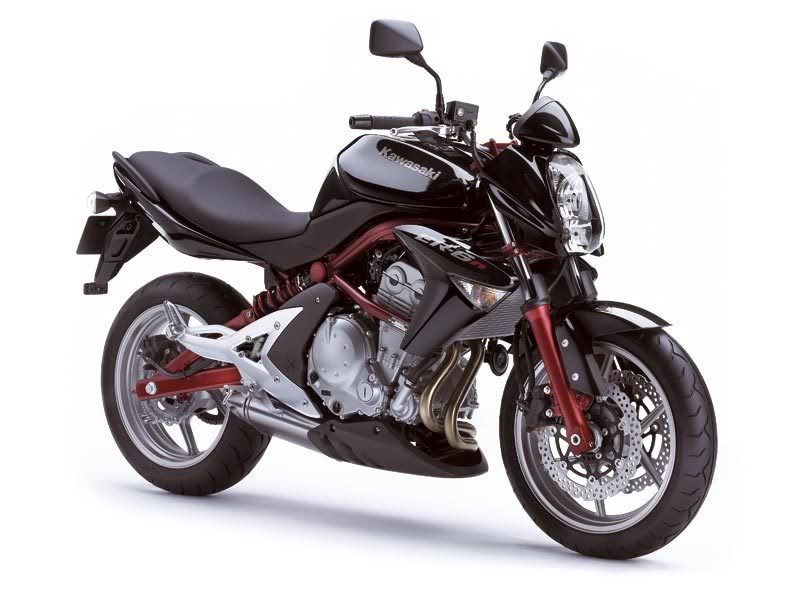 Black bike, red frame, silver rims.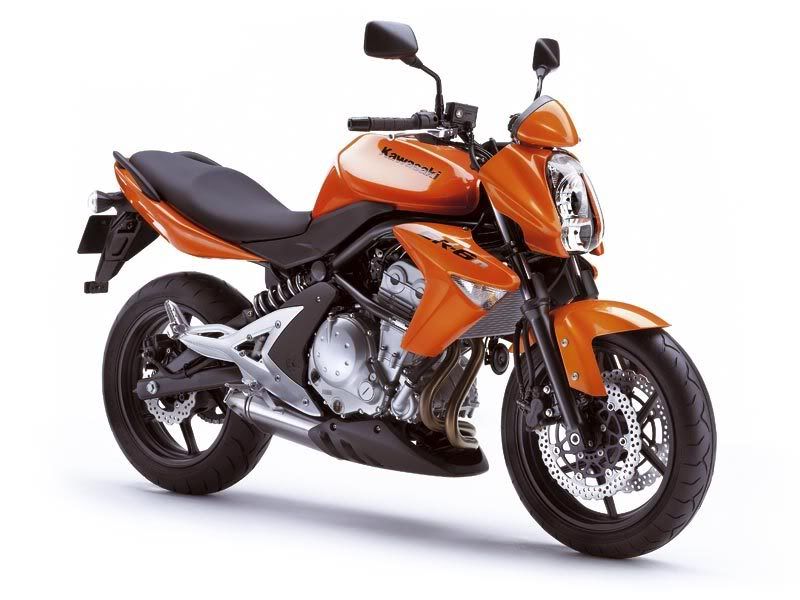 Orange bike, black frame, black rims.
So after a bit of stuffing about, I picked it up this afternoon, and it is totally awesome.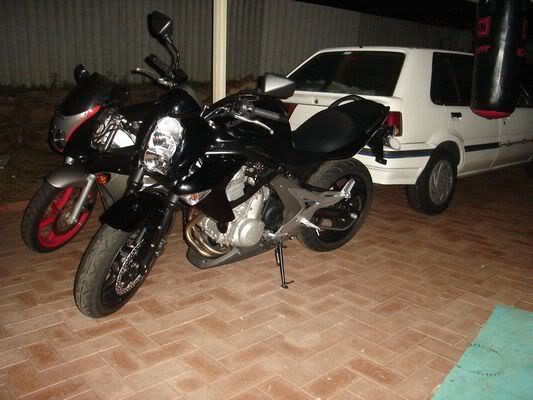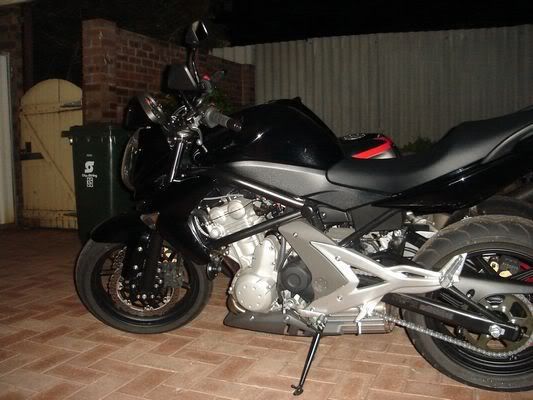 I am very happy with how it looks now, black on black frame with the black rims. I like it even more than what I was originally going to be. The paint job is a metallic type black, and has had the Kawasaki stickers on the tank put on under a clear coat. Just waiting on the ER-6n stickers to come in, then it will be all perfect.
I have a set of clear coated steel braided brake lines sitting next to me here ready to go on. The frame sliders and swingarm spools are in the mail, and a quick visit to Rilusi should sort me out with some rimstripes to break it up a bit.
Oh tonight's riding included a quick stop in South Perth too.
Better photos in due time, I promise.
So does Ernie sound like a lame name for my ER6n? Or is it just bad form to give a bike a dude's name?
I kinda like it already though...
Stay tuned for slowish rides over the next two and a bit weeks so I can get it run in for the first service.