So we were heading home from Bridgetown yesterday, And we approached a nice long straight on the way to Nannup. Thought I'd give it some herbs to get infront of Cowgirl and Semi cos they are 250n00bs and,all of a sudden my bike sounds
a tad strange, so we pull over: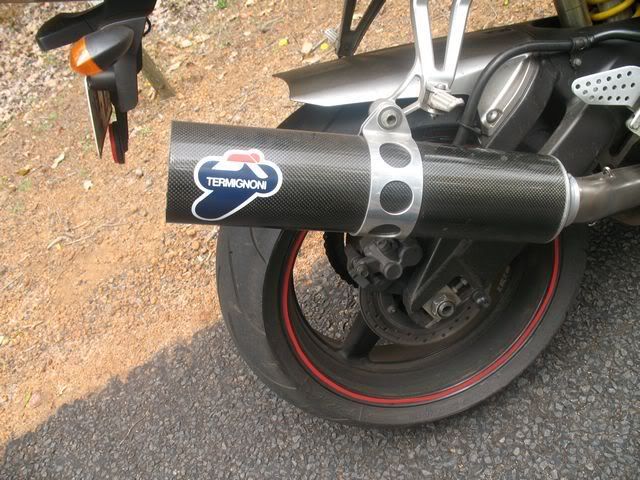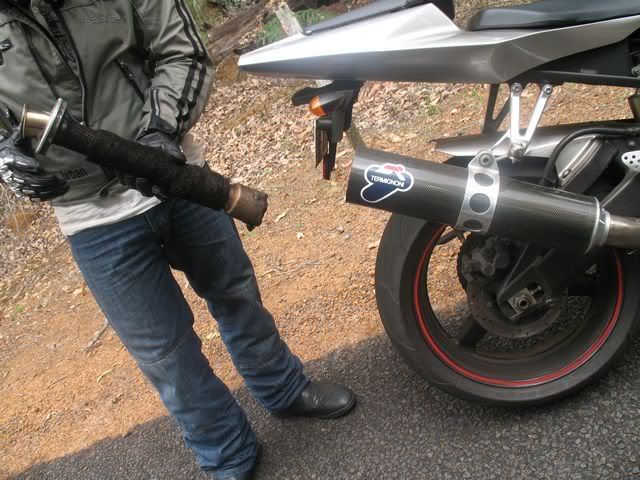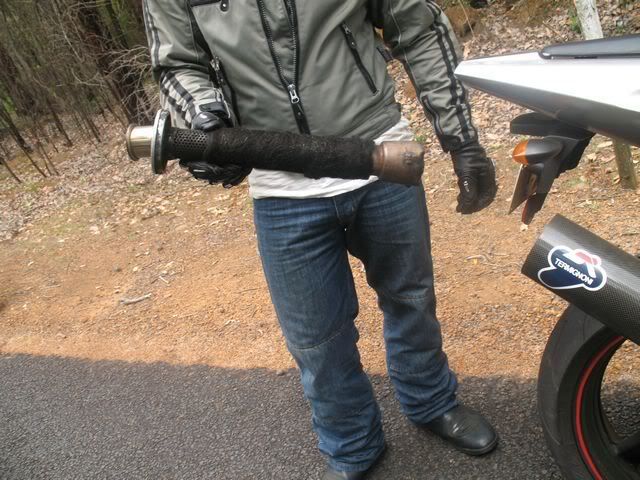 hehehehe
Oh and I nearly killed Cowgirl with my flying exhaust. Sorry 'bout that :/
I had 400km home to perth with that hahahah
I'll be making a very loud trip to motorcycle masters tomorrow. any other ideas on what to do??