As you may have heard we are very pleased to officially announce to the Perth Street Bikes Community this years Motorcycle and Scooter Show !!
Flyers with information are below and further information can also be found on our website.
Perth Motorcycle and Scooter Show - Welcome
Cost is $20 registration for the ride which include a $5 discount at Entry to the Motorcycle Show.
Participants on this ride also get VIP parking inside the show grounds just near to the Main entrance of the Main Pavilion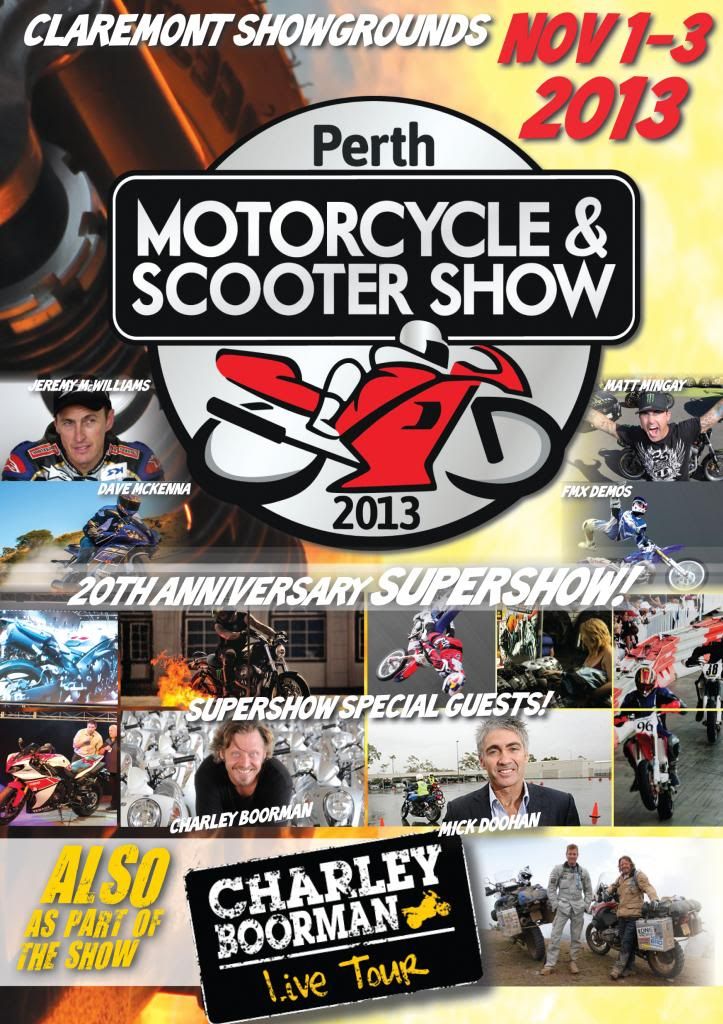 We hope to see you there !!