Thinking of coming to the 2014 Motorcycle & Scooter Show ?
Why not travel in style and support Youth Focus.
Youth Focus Website :
Youth Focus
Youth Focus are a charity that help youth dealing with depression and mental health issues.
As an added bonus we have a huge cast of celebrities joining us for this ride including Mick Doohan, Charley Boorman, Matt Mingay, Jeremy McWilliams and many more.
The pre ride events are taking place from 8.30 - 10am off Puccini Court in Stirling (Just behind the City of Stirling Council Building)
Please be there no later than 9.30 to ensure that you do not miss the ride that leaves at 10am sharp.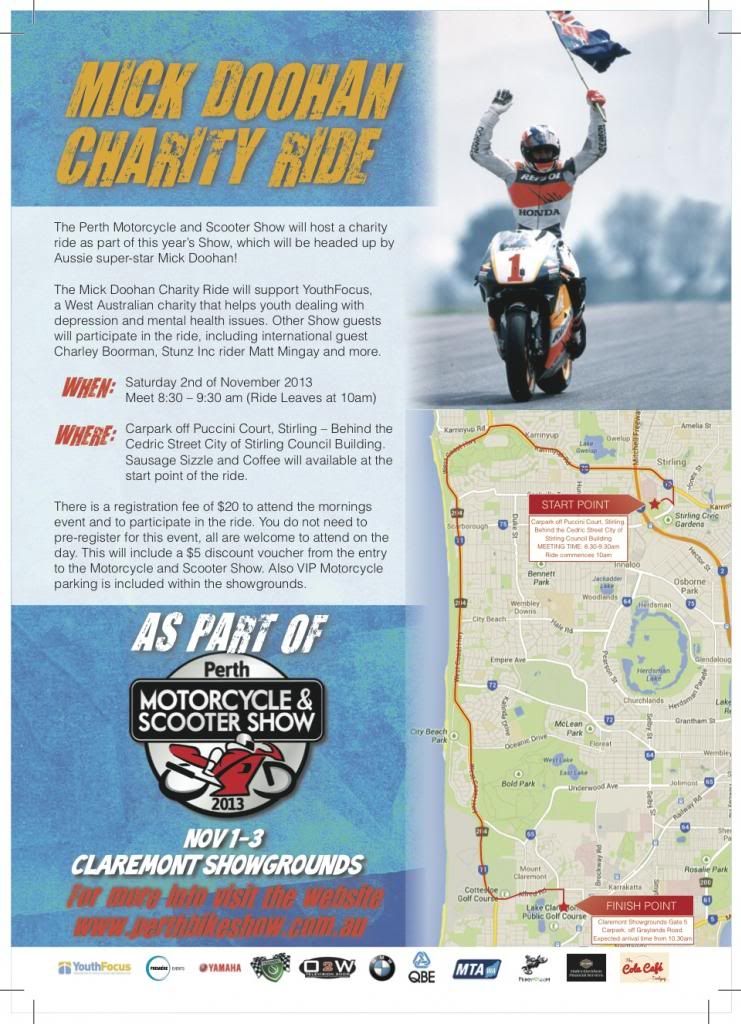 .