As posted earlier, I finally found an affordable example of the Ducati 750 F1 that I had always wanted for a project bike. The bike in question is a 1986 (F1
model, which was an improved version of the original 1985 released bike. In 1986 the 750 F1 crankcases were strengthened, and now used straight cut primary gears driving a hydraulically activated dry clutch, and stronger gearbox. The valve sizes were increased to 41 mm and 35 mm, as used on the TT2, and this meant smaller 12 mm sparkplugs were fitted. Other features were 40 mm Forcella front forks, Veglia instruments, and a steel petrol tank. This bike was in pretty good condition, given that it is 25 years old and has been ridden regularly (69,000 kms on the clock). I picked up the bike on Thursday & found the ride home to be extremely enjoyable, more so than my 1198s Corse I have to admit. This bike is such fun to ride and you really can give it as much throttle as you like without worrying about being dumped off it or anything.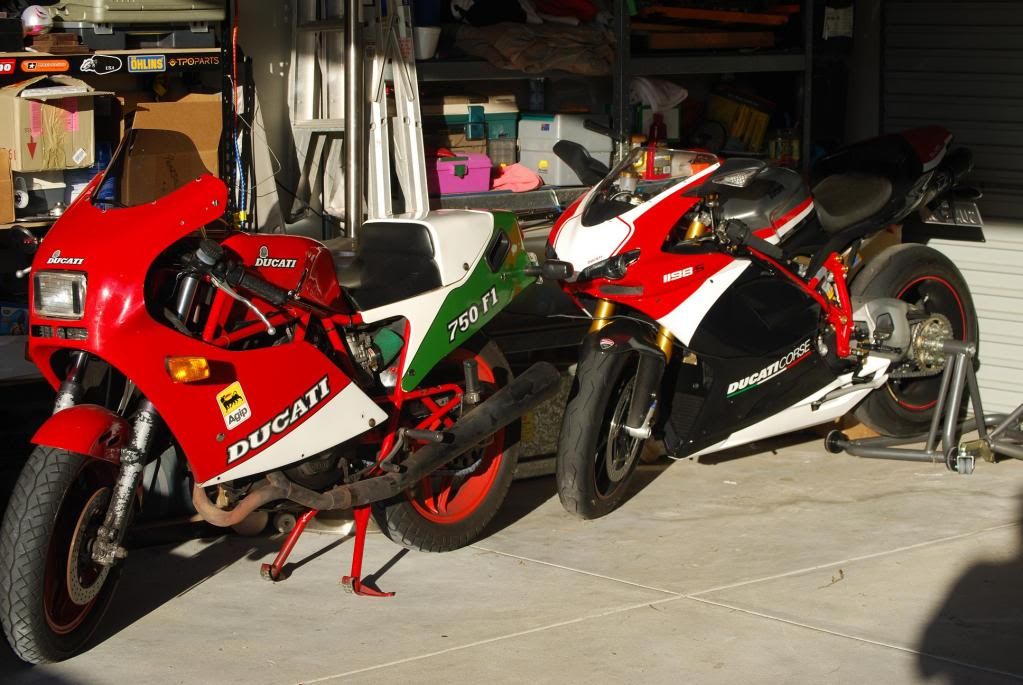 So I started the strip down yesterday after getting home from work. I hadn't really intended to get onto it so quickly, but I was looking at it & thought "what the heck'. I pretty much finished the strip down this afternoon (about 6 hours in all).