Hi everyone thought id start o hare some of my ideas and issues with this build. I was planning to leave the build thread to i was a little while in as its def going o be a long term project for me rather than a 1 month turn round. But due to this being my first ever foray into bike mechanics i thought id better get some pics up so i can get some help off the more knowledgeable people that reside on this site.
So heres what im starting with a 1982 CB750F DOHC i believe if anyone can better instruct me that would be good. Picked this up frm ebay for 300 bucks a few months back really by accident i wasnt even looking for a project bike at the time but when it came across so cheap i just couldnt resist.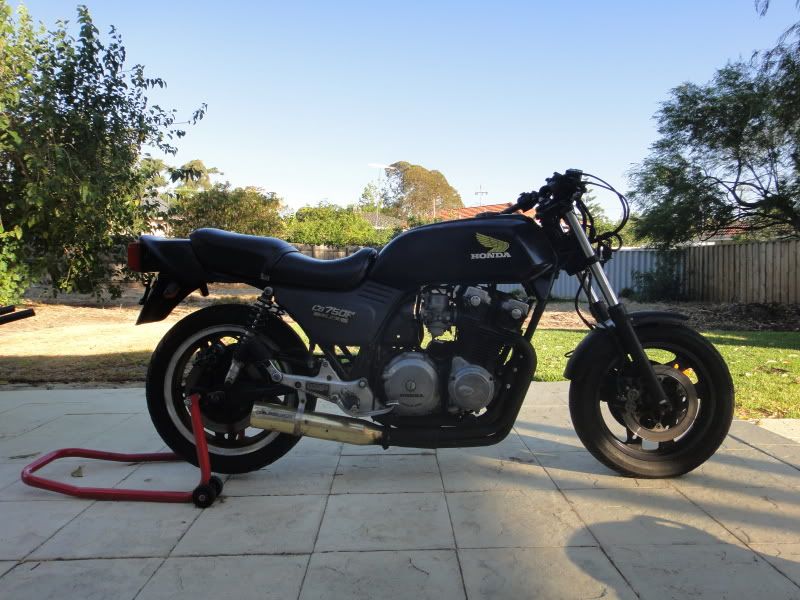 Originally the plan was to Cafe the bike but after doing some net surfing i came across
Cafe racers, custom motorcycles and bobbers
i have seen some of the most incredible works of art on this site and in particular a couple of bikes that fit my theme perfectly.
So this is the general direction im heading although im hoping to have the bike in a much different color scheme something similar to these i hope. I want no chrome at all and mainly blacks, greys and possibly some copper plating on parts for something a little different.
Okay so heres the first part ive stripped down the frame and opened up the motor so far the cams look in great nick and the head is off somehow there is sand in the cylinders on top of the pistons so a thorough cleaning is definetley required. Im looking to get my heads sent of and refurbished to check all the valves and everything are in good nice so if anyone has any recommendations that would be great.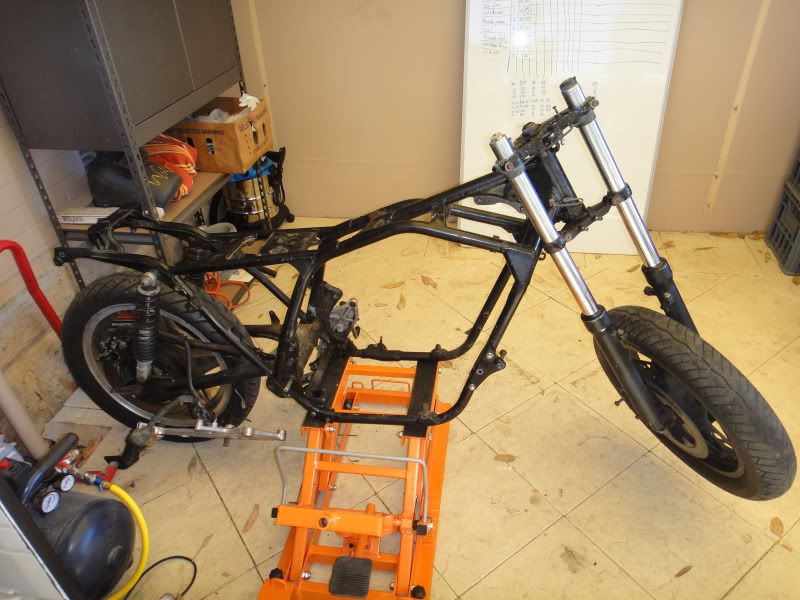 So my first thoughts are to get the engine done as i think it will be the most costly. While thats being done ill be tracking down some comstar wheels for the bike. Sanding back and fixing the tank and working on a new seat pan. Id like to get the bike fully mocked up before i start painting anything but im extremley impatient so it will be a true test for me.
If anyones got any ideas or recommendations for parts, services feel free to post them up.