Well I finally started work on building a track bike.. It took a while to find a suitable candidate - but I finally found one..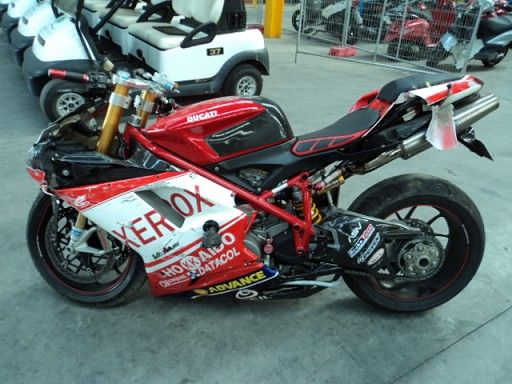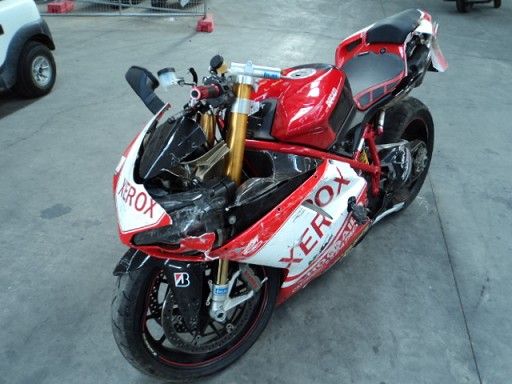 This little gem was sourced from Pickle Auctions (Melbourne) and cost me $5500 delivered to Perth.. - Damage looked worse than it actually turned out to be..
Finally had the bike home and started work...- Stripped off some of the plastics and re clamped the forks...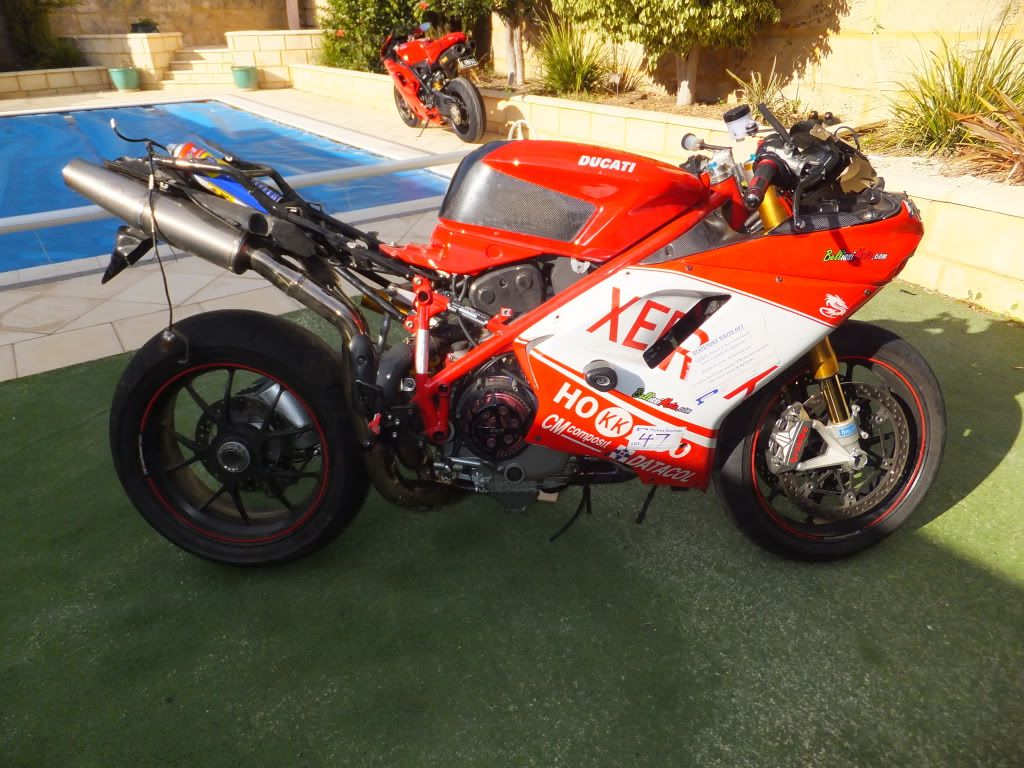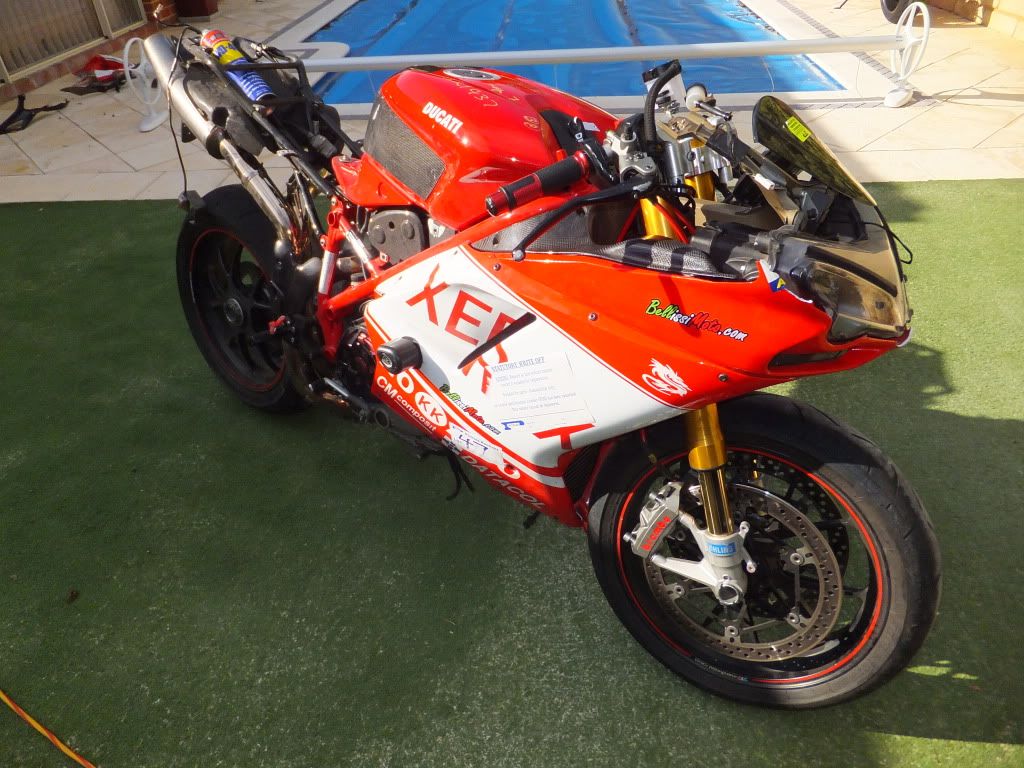 Now it is time to start pulling it apart!!!