After talking to a few people and testing riding a 2012 CBR, I settled that I would change over back to a Honda from my R6.
(My first bikes when Learners meant 250s only were Honda's)
(Decided that a litre bike at my age is not a sensible move also)
I decided to that the most sensible option was a bike take to work and get covered in dust every day, Whilst my weekender could stay in a show room condition.
Unfortunately, Having to maintain the log book on the 2011 bike with only 2300kms, is getting old very fast.
Ended up with this 2007 Hanspree Edition CBR600RR.
Day 1.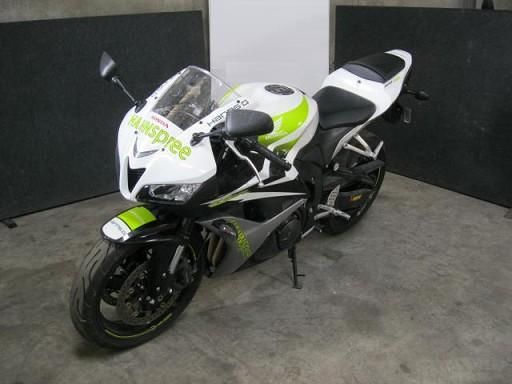 Had a few hassles picking it up. Finally got her sorted and on her way home.
(few loose screws in her as found on the way home)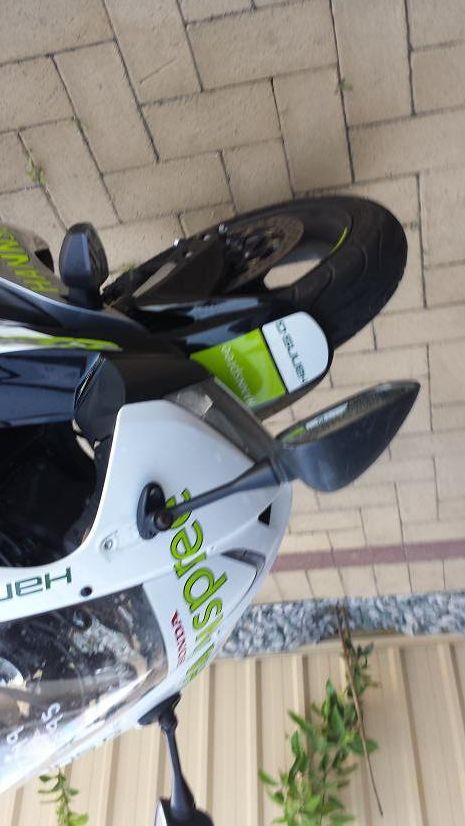 Picked her up on a Friday, Had full service and new tyre sorted by Saturday Lunch time. Ready for licence. Although, after a small argument with the guys from the Auction, They agreed to hand over the plates and let me pay the rego that had lapsed.
In the mean time, I had parts ordered for my 2011 CBR600RR. My Dad turned around and said, Why not leave the 2011 in factory condition and modify the 2007.
Well it then begun.
My partner wasn't too impressed with our kitchen bench.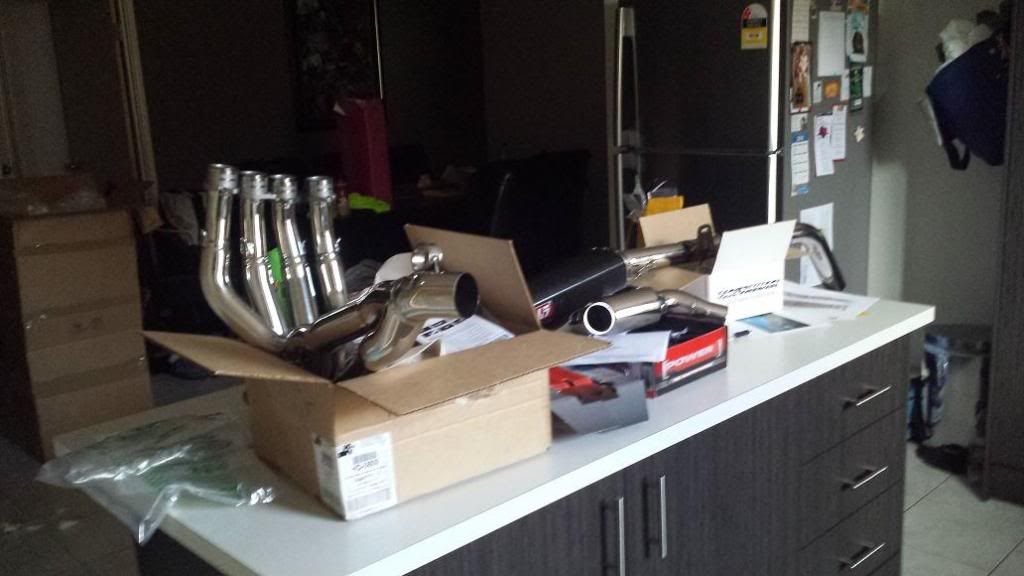 Few bees in the bonnet so to speak.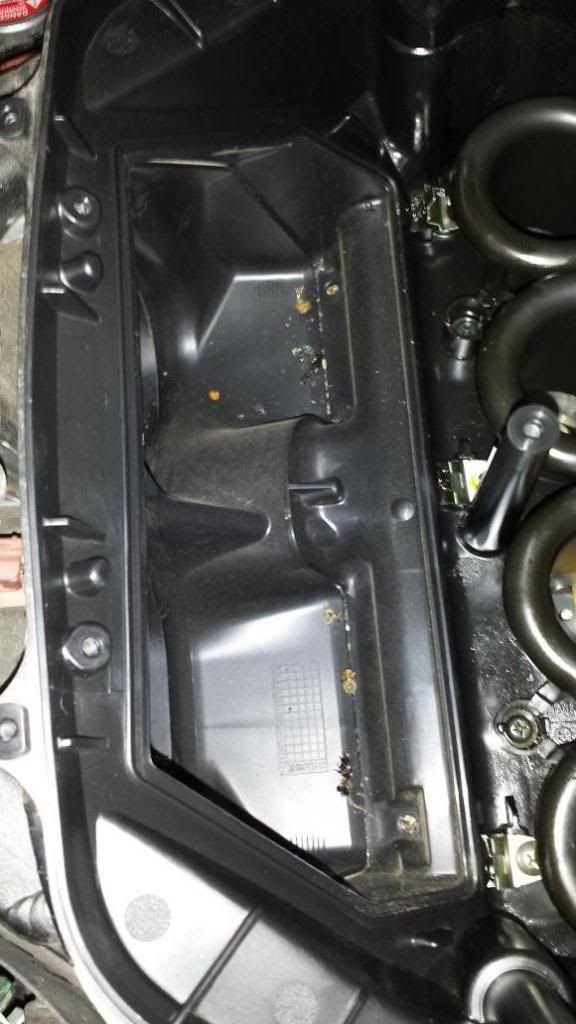 More shiny bits.
Bit of open header fun.
Running to rich on the first map.
So far we are up to.
Aftermarket Filter,
Yoshi RS5 Full System,
PCv5
Flush Mount Front Indicators.
02 Eliminated.
Pair Blockoffs.
I have a fender eliminator and low mount rear indicators, but do not like the idea of cutting the factory fender.
Will find a work around soon.
To Do:
HM Quickshifter or Dynojet Quick Shifter (Thinking of HM due to it cutting the coils not fuel, more flaming fun.)
Dyno Tuning.
Fender Eliminator
Replace front fender (current one has been taken out by a rock)
Replace factory screen and replace sticker on it (Tinted)
Also,
Maybe a 520 / -1 +2 Sprocket setup.