A mate of mine from school offered this to me for cheap, so thought I'd have a go and see what happens... Another mate of mine has ID'd it as a 2009 model, which appears to be EFI. This is the punch-list I've been told it needs, and the info I have to go on:
*new seat
*fuel needs to be drained and everything to do with the fuel pump and stuff needs to be replaced
*no idea where the key is I don't know if that matters
My housemate bought it 4 years ago then gave it to me after 2yrs and I know it worked perfectly. Then it just sat there for a year under a thing, we tried to start it and it wouldn't. Then it sat another year in weather. The starter motor did stuff but it wouldn't kick over.
These are the only pics I have of it right now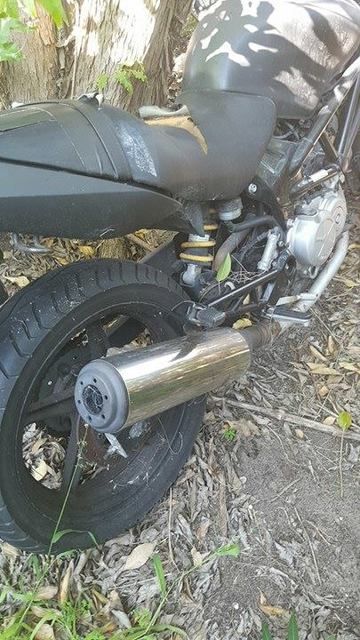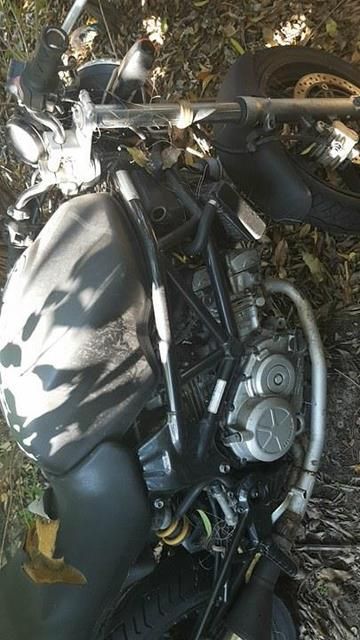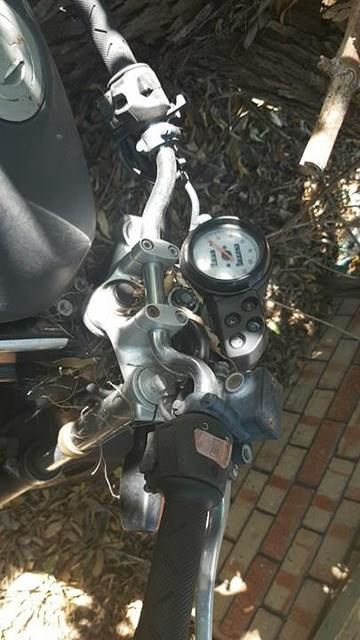 Thoughts and ideas on specific things to look for on these would be great. I'm assuming it'll need new plugs/leads, brakes gone over, oil, coolant/core flush, possibly injectors cleaned, tyre condition checked and the frame and tank look like they need some paint too.
Plan A is to get it going and rego'd again, then see how it rides and if I want to keep or flog it.
Cheers