I've never had a stock bike for long, I always had to change something on it and I think most people on psb do too.
I also think we change a few things or a lot of things, because we want the bike to be better to ride and to make it our own.
So when this blue Mazda hit my K6 GSXR 1000 I had to find a bike to keep riding while i rebuilt it, with a few upgrades for it in the process as well.
[IMG]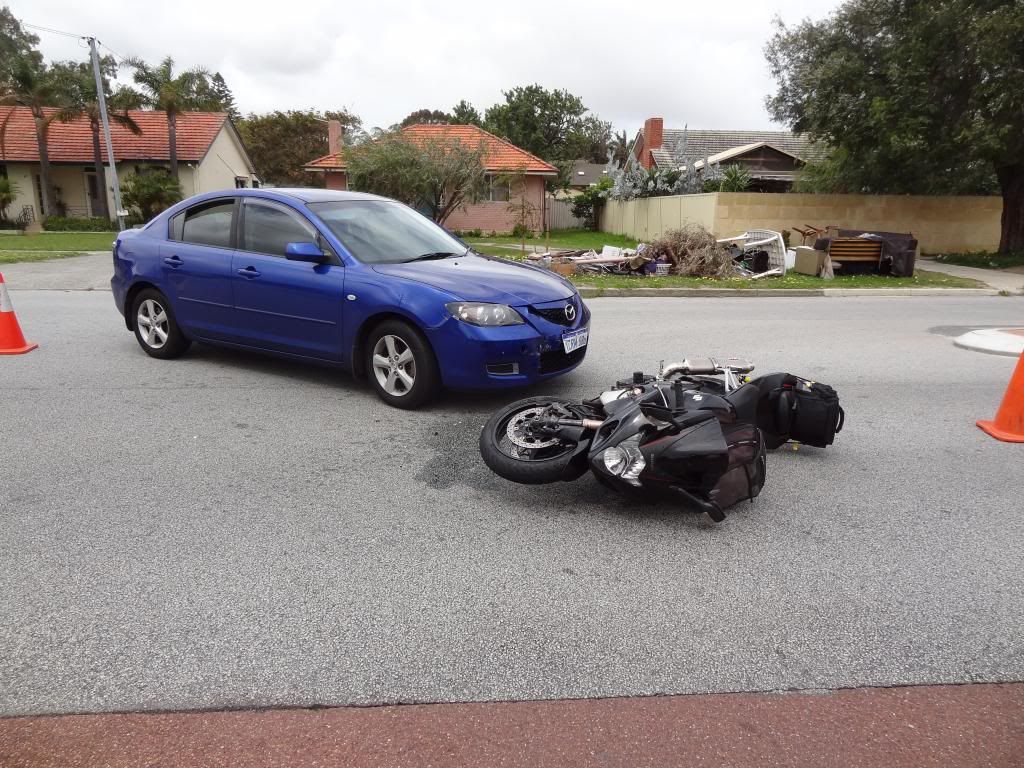 [/IMG]
So, enter one nearly dead stock 2003 Hayabusa....( i reckon the K5-K6 gixxer & the gen1 'Busa are arguably Suzuki's best bikes they have produced)
[IMG]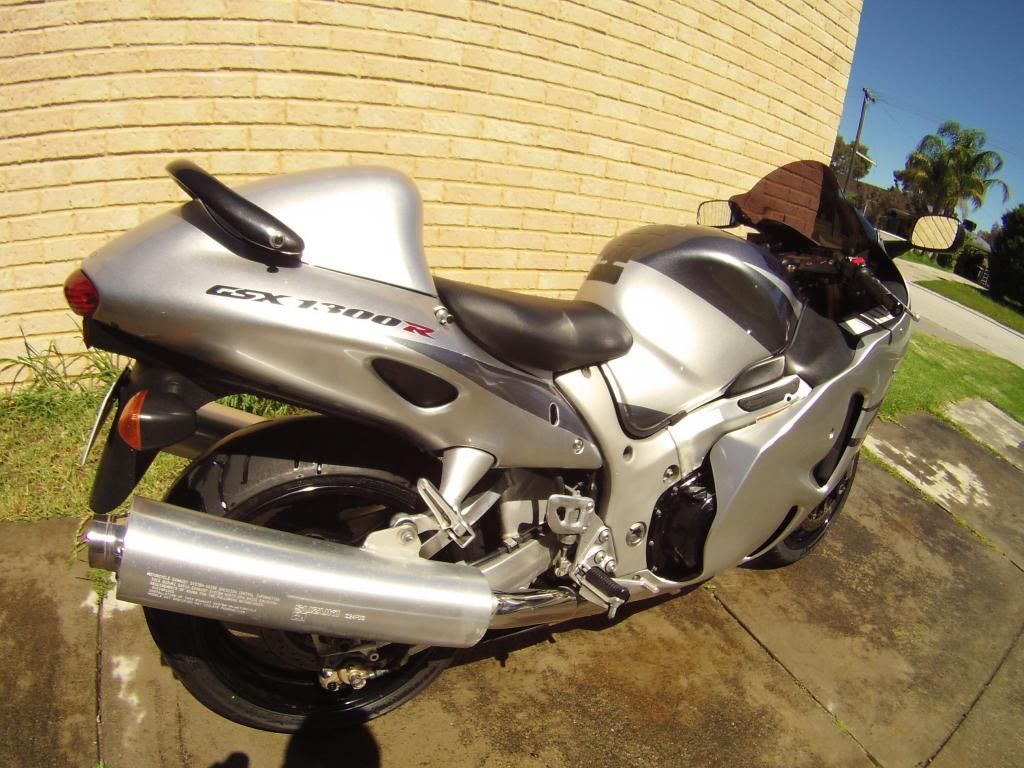 [/IMG]
Trouble was, as I rode it away from the dealer in Bunbury for the ride back to Perth I realised it didn't STOP or STEER anywhere near like my Gixxer, actually it was just bloody awful.
To like this 'Busa, I thought I gotta change this, so.....here goes....