Hi Guys
What would I glue stator magnets on with? The donkey who sold me the bike (GSF250 bandit) must have lost one of them, and two are loose. Can I just use any magnet that is similar or do I need a specific one to fill the gap?
Also how can I tell if the stator is working? it looks pretty burned to me, I'm wondering if it has had it: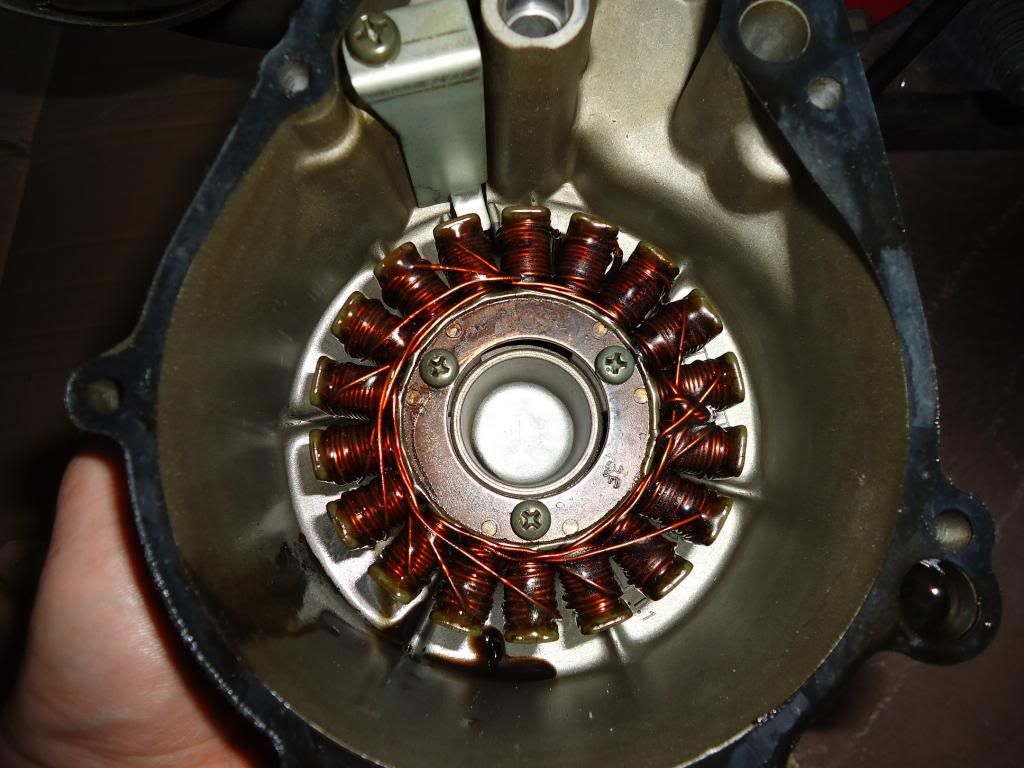 Browsing around there are varying opinions but the general feel seems to be across the three phases a resistance of <1 ohm, like 0.6 ohm or something. I'm not an electrical expert so no idea myself...