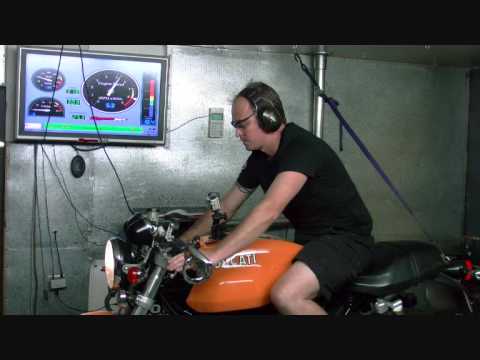 Some local Ducatisti will recognise the dyno and operator, i was in there for a little chat today and checking on the progress on my HM1100s and was shown this kit and the dyno printout.
could be worth further investigation if you want to squeeze a few more ponies out of your air cooled Duc, the intake kit seems to make more impact to power delivery than a set of Termignoni pipes and if you combine both it's nearly 15% increase at the wheel from stock.
Might be an addition to the HM1100s once my wife obtains her R class and a little more experience, since it's her favourite at the moment i don't want to change anything without her being comfortable with it.