Saw these at the new Ducati store in Melbourne today (Ducati City)....
Taken with my phone camera so they're not too crash hot.
He left his birthday present behind....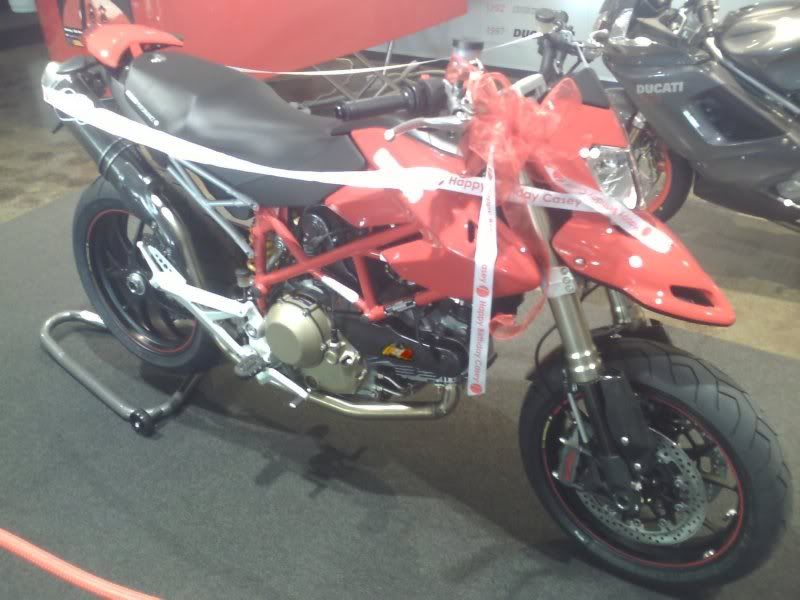 Desmogod doppelganger (nearly...) out the front of Bike Barn (former Ducati, Guzzi, Aprilia dealer)
Anyway, there were Ducatis everywhere in Elizabeth street today. Yellow 1098 looks trick, saw one of those for the first time.