Just thought I would share an experience that I had about a month ago, as a new rider that other new riders may be unaware of:
What basically happened is that I filled the tank right up,
Rode a short distance and parked up.
It was a very hot day and the heat had expanded the fuel up and out of the overflow value (put there as a safety feature if you ever stack it I guess)
Fuel was pissing out of a small black tube at the bottom.
I called road side assist and they told me about the overflow valve. They said that if I had gone even a short distance further before stopping then it probably wouldn't have happened.
Check out my video: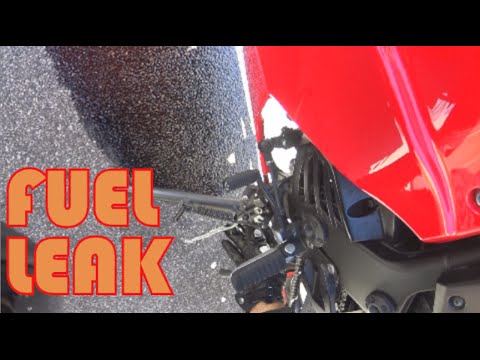 I showed this video to a more experienced rider who said that if it ever happens again, just pop the fuel cap to release the pressure, ride a short distance and lock it back in and you wont get the overflow.
My Channel:
https://www.youtube.com/channel/UC_B...SMXhyPlVsuievw