Morning all,
I currently have about 20% of my carport adjoining the house, with the rest open-walled with a double garage door at the front. The roof of the carport is part of the roof of the house. I would like to brick up the whole garage area for security reasons, and to extend the carport, and carport roof laterally into an empty paved area next to it to create a workshop/storage area which is secure and under cover.
Does anyone have any idea firstly on approximate costs, and secondly how close you can normally build a permanent structure to the boundary fence? My neighbour is very friendly so it won't be an issue with him.
Here is the situation, the orange line is the area I want bricking up, and paved area A is the area I would like the roof extending to cover: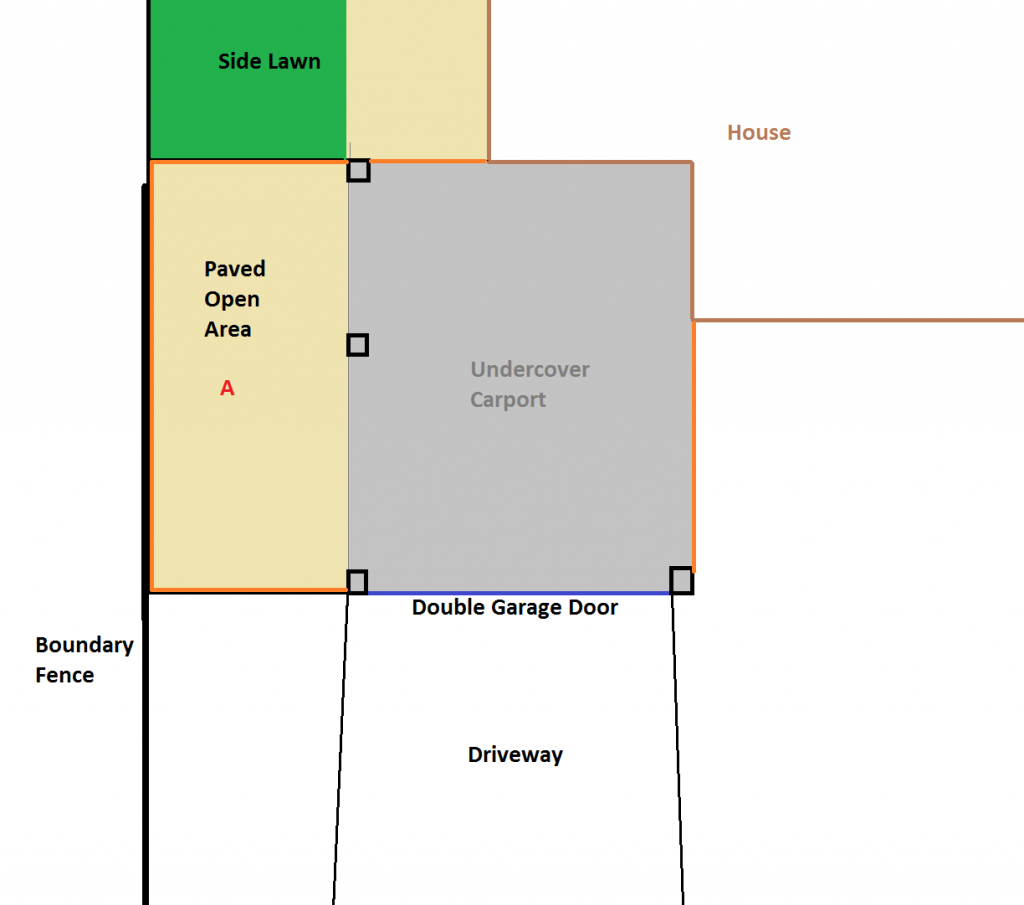 Any advice or info greatly appreciated, I've done a fair bit of googling but can't find much on costs without "ring us for a quote" type situations.