The Adventures of Rice-Boy and His Dog Mugen
http://www.riceboypage.com/
Episode 1: How to make your car faster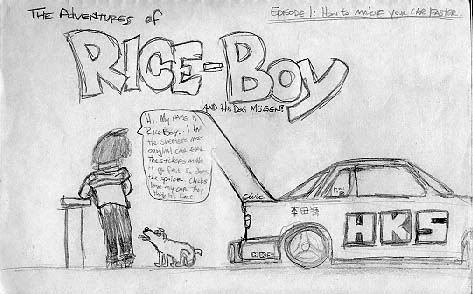 Hi. My name is Rice-Boy. I have the sweetest, most original car ever. The stickers make it go fast. So does the spoiler. Chicks love my car. They think it's fast.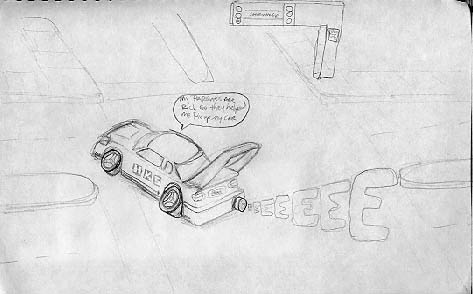 My parents are rich so they helped me fix up my car.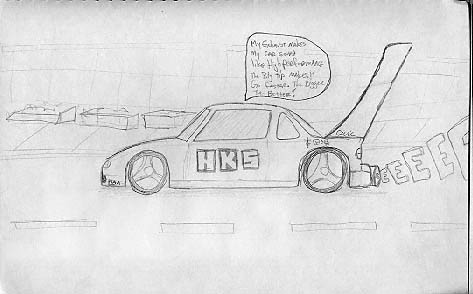 My exhast makes my car sound like high performance. The big tip makes it go faster. The bigger the better!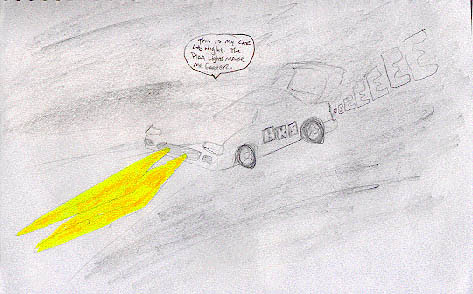 This is my car at night. The PIAA lights make me faster.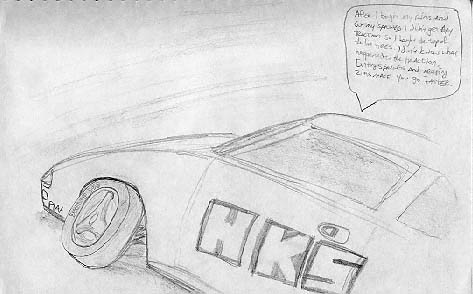 After I bought my rims and cut my springs I didn't get any traction so i bought the top of the line tires. I don't know what happened to the traction. Cutting springs and getting rims makes you go faster.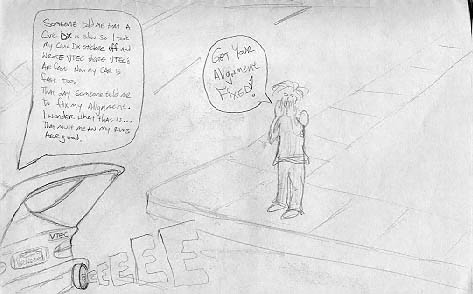 Someone told me that a Civic DX is slow so I took my Civic DX sticker off and wrote VTEC there. VTEC's are fast. Now my car is fast too. That day somoene told me to fix my alignment. I wonder what that is... That must mean my rims are good.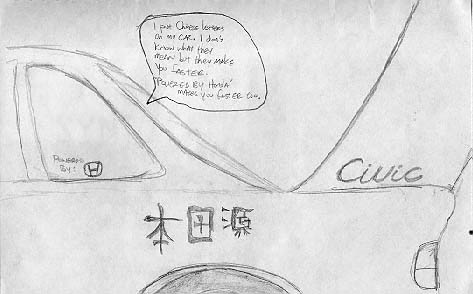 I put Chinese letters on my car. I don't know what they mean but they make you faster. "Powered by Honda" makes you faster too.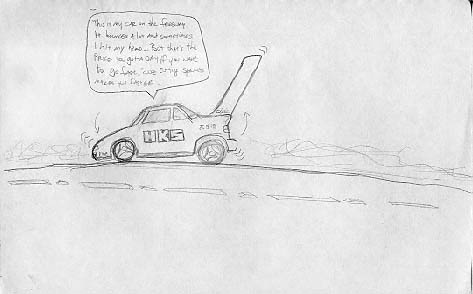 This is my car on the freeway. It bounces a lot and sometimes I hit my head... But that's the price you gotta pay if you want to go fast, 'cuz cutting springs makes you faster.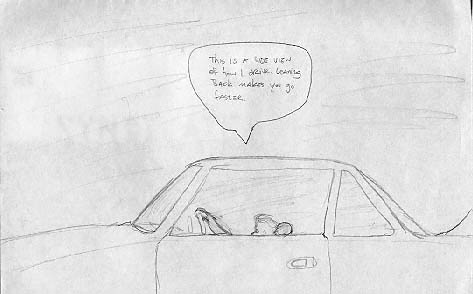 This is a side view of how I drive. Leaning back makes you go faster.
This is the back view. If someone in front of you drives like this, watch out 'cuz he's a high performance driver! He knows how to go fast!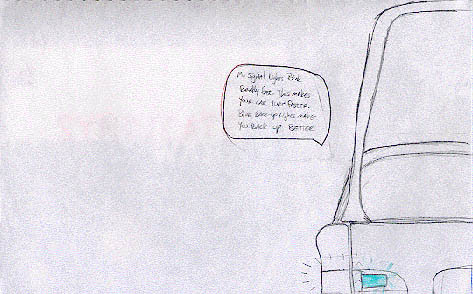 My signal lights blink really fast. This makes your car turn faster. Blue back-up lights make you back up faster.
I keep my hand on the shifter even though I got an automatic car. That's so people think I have a stick. Manual transmission makes you faster. Sometimes when I am stopped on a hill I put it in neutral then shift to "D" to roll back and look like a manual.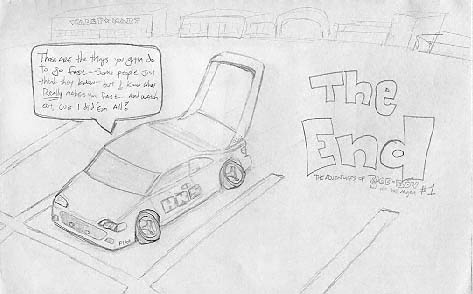 These are the things you gotta do to go fast - some people just think they know - but I know what really makes you fast... and watch out, cuz I did 'em all!