The Island wont be the same without you. R.I.P.
What Happened:-
Motorcyclist, 73, crushed by truck | Herald Sun
Truck fatally crushes motorcyclist, 73 | News.com.au
Obituary:-
BIKE DEATH A sportsman who loved two wheels | The Spec - AUSTRALIA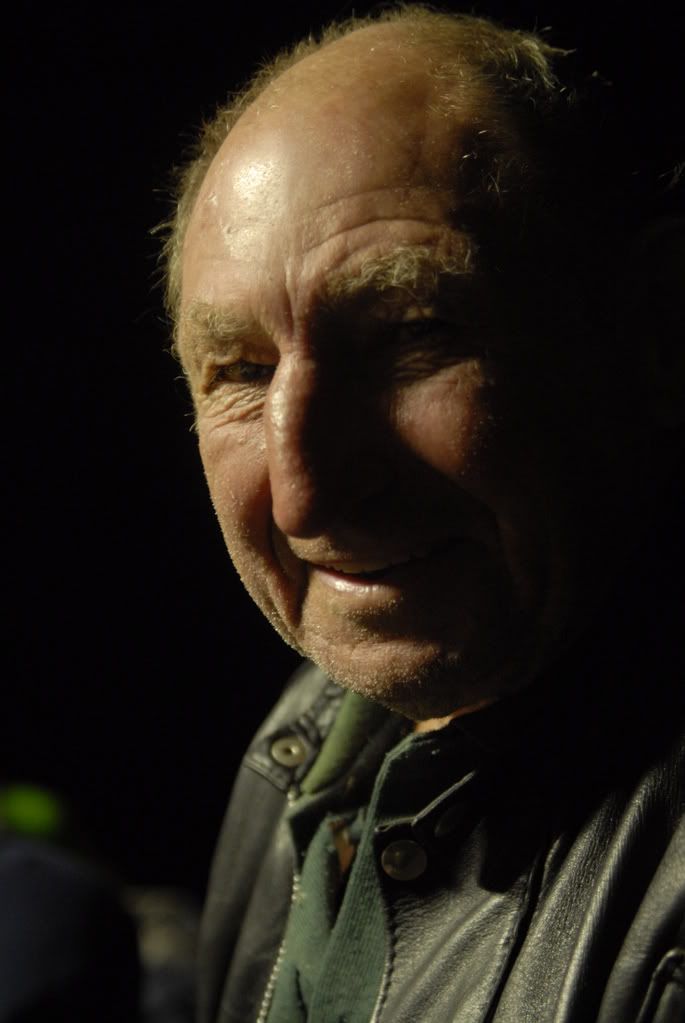 The roar of the bikes drew us all together at Phillip Island,
At Chris' house we camped and first met you, a merry little band.
You were at the gate at sparrows fart and on the last bus home,
Where the riders feats were dissected with a fine tooth comb.
With a smile, wink and nod this wisdom you'd dispense,
You know where you wanna be, "On the Fence"
The run out of Siberia was where you spent your days, with program, V.B. and hat,
Watching the legends battle on that magical strip of tarmac.
The elements were just a bystander, rain, hail or shine,
And heaven help any who dared push between you and the shrine.
The nights were full of campfires, stories of daring deeds, and many a close shave.
Of battling to stay awake, yet needing to be at the track early the next day.
The fires light bounced off a weathered body that housed a young heart,
That drove zeal for bikes that some would call not smart.
An aussie gentleman who would never let a lady be without a chair or open her own drink,
The call of Aussie icon never rang truer, I dont think.
The tales you could tell that should be in a book,
We hope that someone more knowing than we could take a little look.
The bikes bought us all together and ultimatley took you from us,
Any thing less than a truck we could see you bouncing up with a roaring cuss.
You left doing what you loved, but left us way too early,
Dodging Melbourne traffic is always a bit curly.
I will never again grace a grandstand seat,
And Al, tis' you I have to thank for this awesome feat.
With those little pearls of wisdom we now speak with reverence,
You'll only ever find me "On the Bloody Fence"
If there is a heaven and you made it there,
I just hope you can see Siberia from that lofty lair.
And if there is a god who denies this simple act, (that's if he's got the guts),
Be fucked! the bastard, we'll have his fucking nuts!!