OK, I have discovered poker for the first time after being introduced to it by the missus (bless 'er 'eart).
I'm building a table for her and I've sourced this table from Gumtree for $30
The concept is to end up with a table that looks much like this:
The table I've got is rubberwood from Malaysia, but I'm wanting to stain the exposed timber darker to a mahogany colour (rubberwood sands back to a pine like colour). That's not the problem here.
What I'm wanting is a finish that is super hard, super shiny and ultra waterproof.
Ideally I want it to have the same hard wearing finish that a pub's bar would have.
Just like this except mine will be ultra-smooth... Hopefully...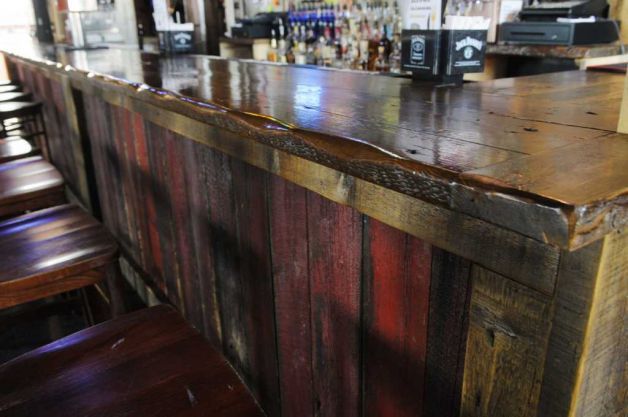 What do they use? Is it some kind of gel coat or even a resin of sorts?
I'll keep the thread loaded with progress pics and once its finished I'll probably need to christen it with a piss-up and poker party!
Cheers,
J
__________________