This is Sonia.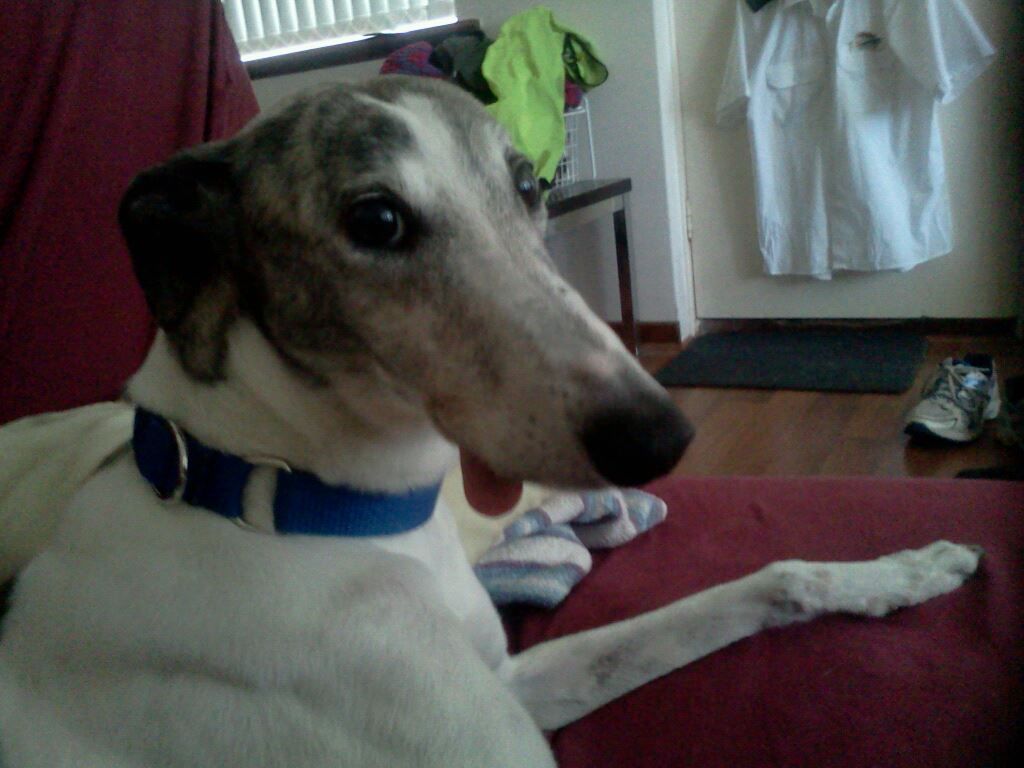 She is seven years old and has spent the bulk of her life living in a cage. We've been caring for her for the past month and she has really come into her own. She is VERY loving, playful and possibly borderline retarded
If your not familiar with greyhounds, this is their default setting: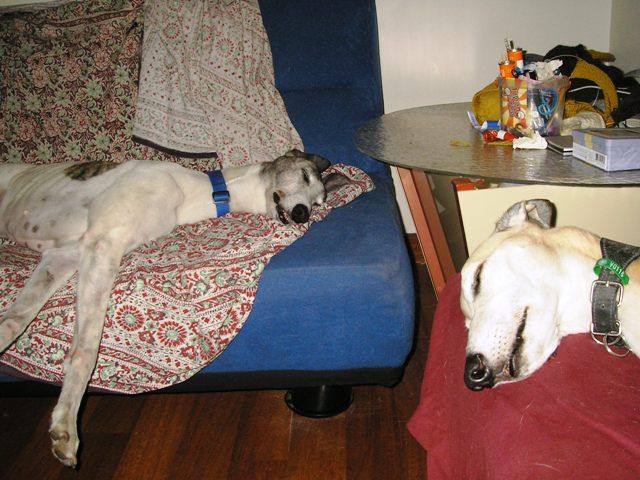 They sleep for about 20 hours a day and only need a short daily walk.
What sort of home is Sonia looking for?
One where she will be treated as one of the family. Although she is perfectly OK to be left by herself when you are out, by nature Greyhounds are very much like a second shadow. Although they don't have to be constantly patted (not that Sonia won't like that) they are very happy just to hang out in the same room as you. They are also very much an indoor dog. Their skin is very thin and they burn and feel the cold easily.
Although she is largish, she is not very strong and she is very lazy, so anybody can take her for a walk.
If you feel Sonia is your kind of dog, send me a PM. She is fully vaccinated and fixed, although when she goes to her permanent home you will need to get her micro chipped.
I am more than happy to take her back if after a week you find she is not the dog for you.
(backstory: She is not my dog, I am just fostering her and teaching her how to be pet)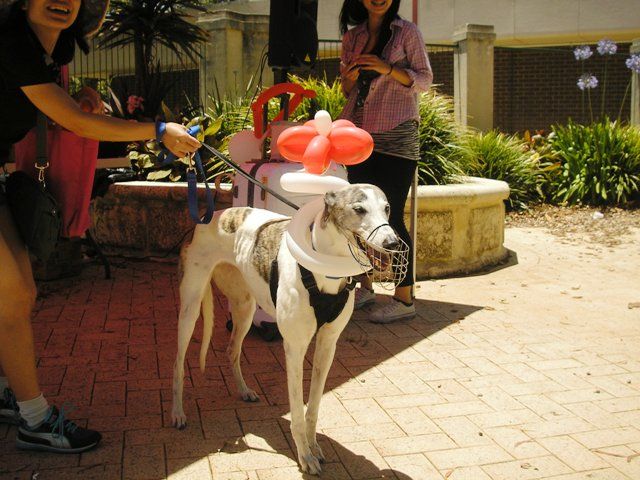 She is also quite the talented Pianist.