My girlfriend and I are currently fostering for HAART (and have done so for several months now) a female calico kitten we've dubbed 'Pickles'.
She's fixed, up to date with all vaccinations, friendly, litter-trained, and loves playing fetch with foam/rubber balls around the house like a freaking dog. She gets on well with our surly black cat, but they still have playfight around the house - neither of them ever get hurt and it tends to stop fairly quickly when they go off and do their own thing. She also sits on the top of the couch's back cushion next to your head curled up while we watch TV, nice and quiet like.
We're currently feeding her a grain-free diet, as it's made their poops stink less, and their fur in better condition. She'd do well in a house with another cat, old or young, or a house with people who have enough time to give her attention during her kitten phase until she starts coming down a little.
Here's a photo of her when we first got her: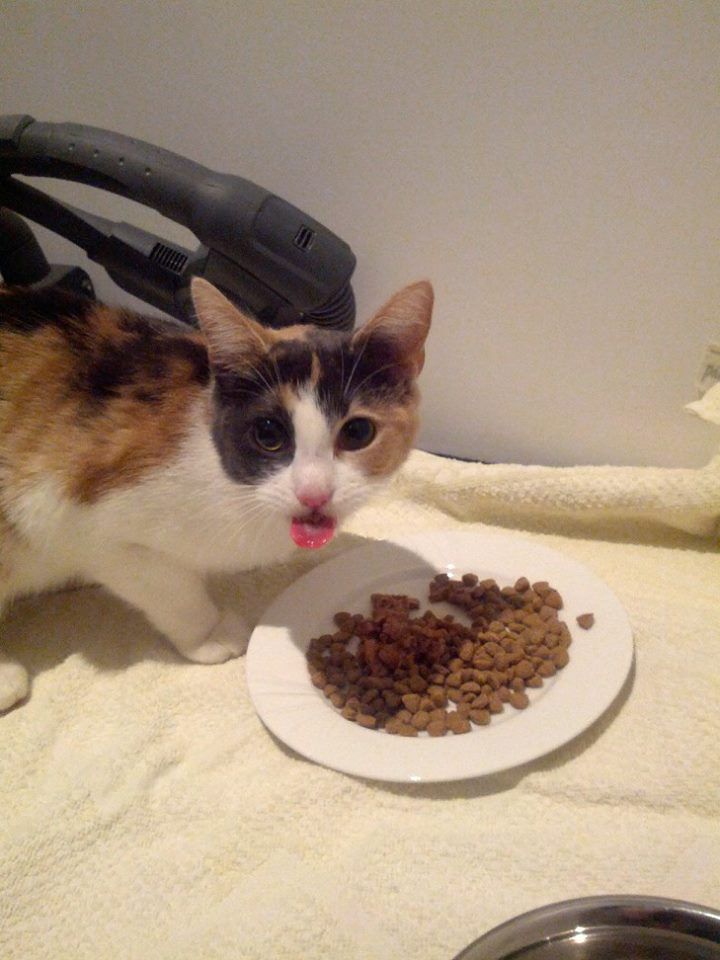 She has those big milk-saucer eyes still.
Here's a photo of her getting a bit rapey on the other cat: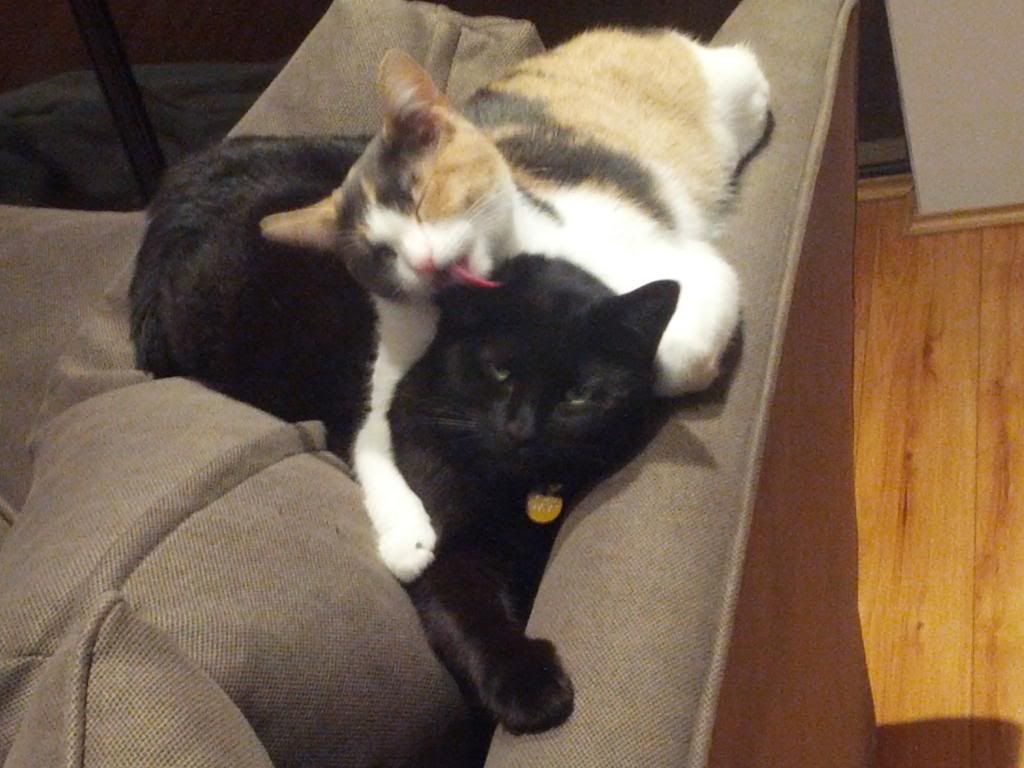 If you're interested, get in touch with myself via this thread or PM, or check out her PetRescue page (which also has a funny photo of her) here
Jaymie hc13-179 - Female Domestic Short Hair in WA - PetRescue
.