I'm assuming he is flying a DJI?
Ever tried flying Acro or a freestyle drone with FPV?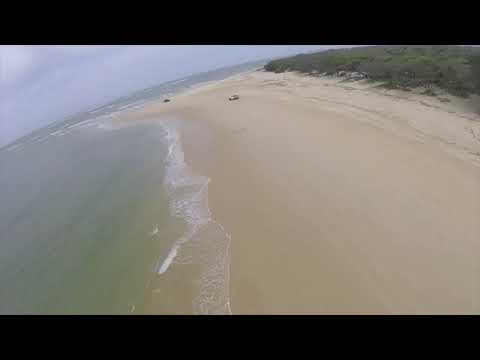 The things you can do with a 5 inch quad is incredible.
I don't normally fly cinematic like this, the quad isn't really built for it. I normally try and fly tighter spaces and gaps but out camping it was a great opportunity to have a good look at the coast line.
Worth looking into if you decide you really like flying.
Those DJI drone are great, but its like flying a hot air balloon and you are limited as to where you can take it.