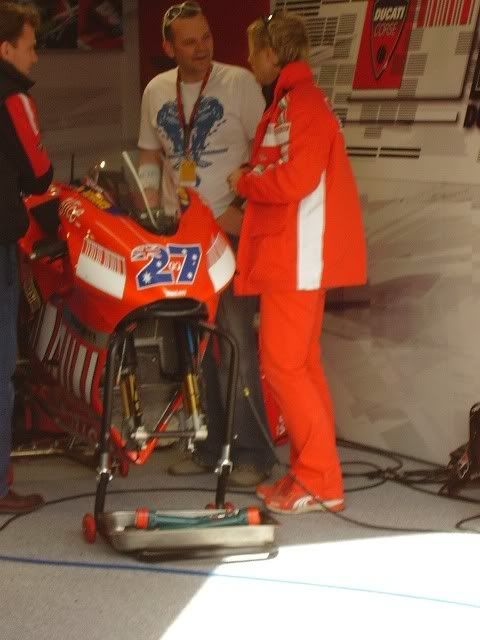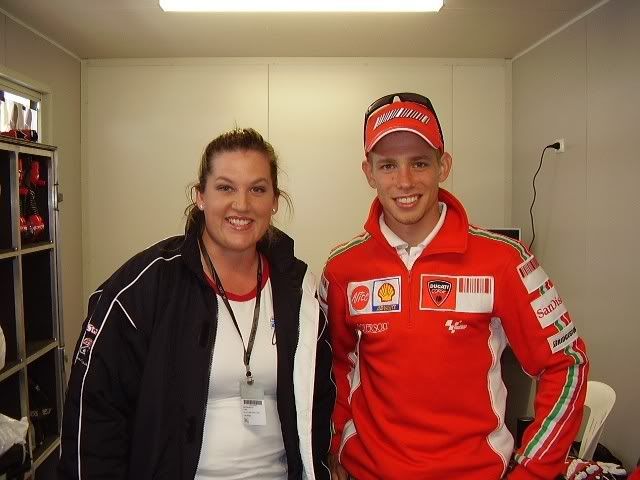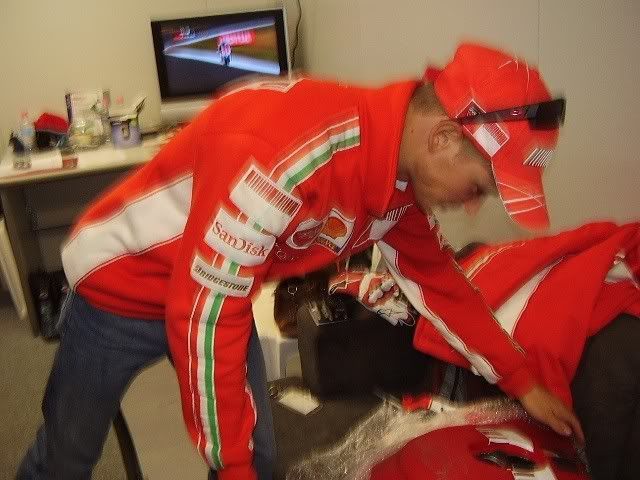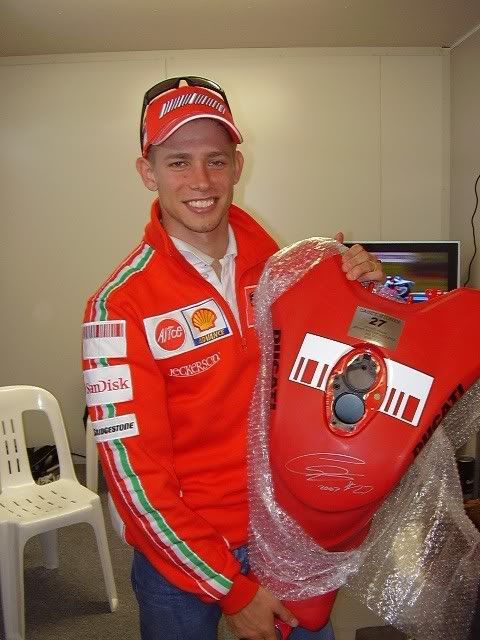 Race Control tower..where I spent half of Saturday watching 125, 250 and 800's qualifying..and Sunday watching the 250gp Championship...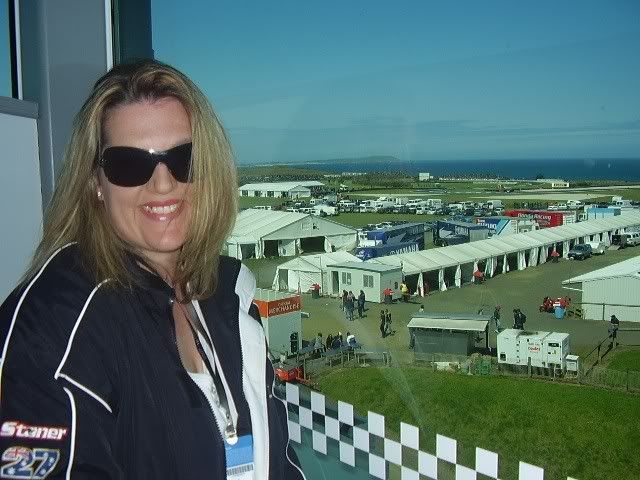 Watching Randy Mammola taking the winners of the Ducati two up rides through instructions...so cool!
Well thats a little of how my GP experience was. Words cant really describe what it was like....except to say that Casey and his whole family are so down to earth and really great people to meet. Down to earth and brilliant. Casey was so friendly and I really cannot believe he gave me 5 minutes of his time to sign the tank (and a few personal things for me..for which I am forever grateful) he had just crashed in a warm up lap and was limping, but it didnt faze him and he was happy and relaxed, His wife Adriana is even smaller and prettier and so lovely to talk with. Colin Stoner was so gracious. He picked me up and then dropped me back to the car to deposit the tank and gear which was km;s away and then drove me back to the track. I met his wife Bronwyn who was equally lovely and a few cousins and friends who were helping in the Stoner Merchandise tent. They were all so overwhelmed by the reception at the GP...I dont think they were prepared for how BIG it was (or perhaps did, but were still shell shocked)
Anyways...Im overwhelmed at how fortunate I was to have experienced it all. Im out of words, but I hope the pics give you all an idea of what it was like for me.
Cols